How to Capture More Online Leads From Your Website
Blog / How to Capture More Online Leads From Your Website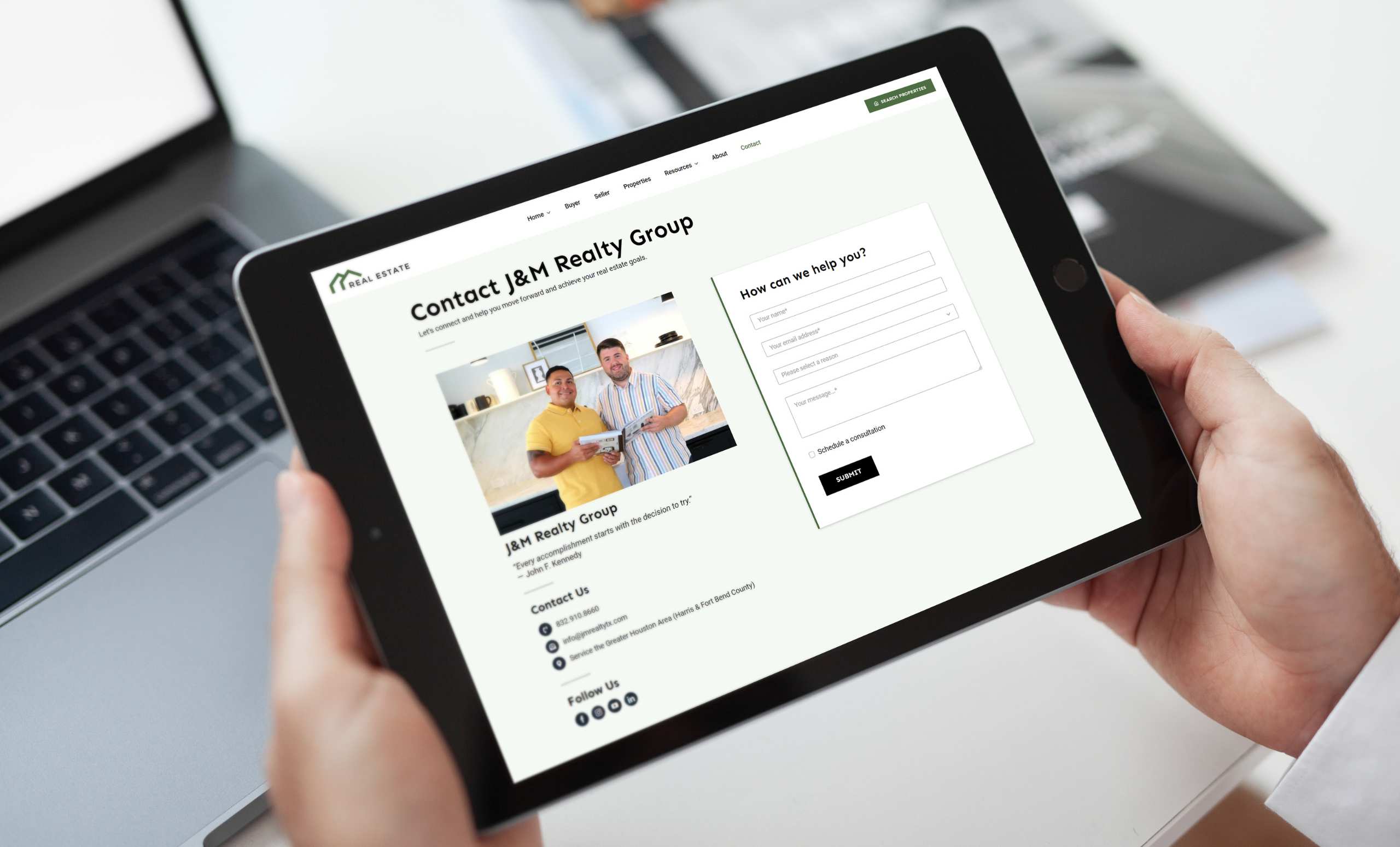 As a realtor, you know how crucial leads are for the success of your real estate business. However, lead capture can often be a challenging aspect of your marketing strategy. Many realtors focus on lead generation, trying to attract potential clients to their websites, funnels, or landing pages. But the real challenge lies in properly capturing the traffic that comes to these platforms and turning them into valuable leads.
Lead generation and capturing website traffic go hand in hand. It's not enough to drive visitors to your website or social media; you need a systematic approach to capture their information and convert them into leads. Without this critical step, the traffic you generate may remain just that—traffic. To truly benefit from your marketing efforts, you must master the art of lead capture.
In this tutorial, we'll delve into the number one problem faced by realtors—lead capture. We'll walk you through step-by-step on how to effectively capture leads from various sources, such as your website, landing pages, or funnels. Understanding the difference between leads and other types of prospects is essential in streamlining your lead generation efforts.
So, let's get started and learn the best practices to capture different types of potential clients, based on their unique buying or selling journey stages. With the right approach, you'll be able to master lead capture and build a solid database of qualified prospects for your real estate business.
If you would rather watch or listen to this content, check out the video!
What is a real estate lead?
Before delving into the intricacies of lead capture, let's first understand what a lead truly is. In the context of real estate, a lead refers to a potential customer who willingly provides their contact information, expressing genuine interest in learning more about the services you offer. This contact information can include their name, phone number, email address, physical address, or even a direct message on social media platforms.
Having this contact information is vital because it enables you, as a realtor, to initiate meaningful communication with the prospect. It allows you to follow up, nurture the relationship, and guide them through their buying or selling journey until they become a satisfied client. Without this valuable information, a prospect remains just a casual visitor, and you lose the opportunity to turn them into a potential client.
Differentiating Leads from Other Prospects
Understanding the distinction between leads and other types of prospects is crucial in effectively allocating your marketing efforts. Many realtors often mistake website traffic or social media followers as leads, but they are not synonymous. Traffic and followers are merely individuals who have interacted with your content or visited your platforms but haven't taken the step of providing their contact details.
A lead, on the other hand, is someone who has taken that extra step of willingly sharing their information, indicating a higher level of interest in your services. These are the individuals you want to focus on as they have demonstrated a higher likelihood of becoming a potential client. Recognizing this difference will help you channel your resources more efficiently, ensuring you target and engage with the right audience.
The Significance of Contact Information in Defining a Lead
The contact information provided by a lead is the gateway to establishing a relationship with them. It serves as the foundation for effective communication, enabling you to respond promptly to their inquiries, address their concerns, and tailor your offerings to their needs. This level of personalized attention can significantly impact their decision-making process, making them more inclined to choose you as their trusted realtor.
Contact information also facilitates ongoing engagement and follow-up. By capturing leads' details, you can add them to your database, allowing you to keep in touch through newsletters, updates on the real estate market, or even inviting them to exclusive events. Consistent communication will keep you at the forefront of their minds, increasing the chances of them seeking your expertise when the time comes to make a real estate transaction.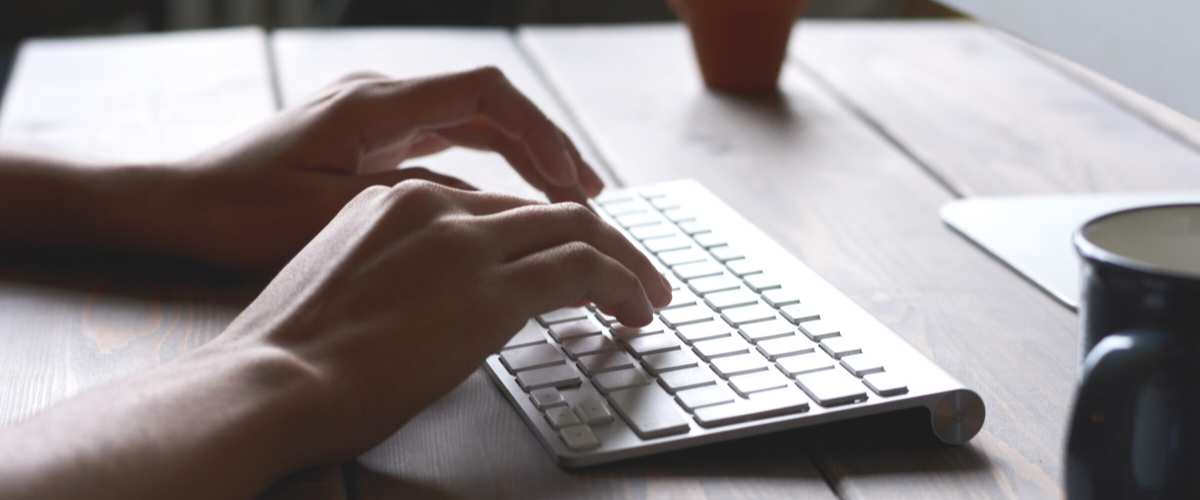 Best Practices for Lead Capture
Most real estate agents struggle with online lead capture because they have not properly optimized their website, funnels, and landing pages for online lead capture. Here are some tips on how to optimize your website, funnels, and landing pages to properly capture leads.
Use Strong Call-to-Actions
One of the essential elements in effective lead capture is having strong call-to-actions (CTAs) on your website, funnels, and landing pages. With people's short attention spans, it's crucial to capture their interest and guide them towards the next step. Your CTAs should be clear, compelling, and directly related to the services you offer as a realtor.
Consider using action-oriented phrases like "Download my buyer's guide," "Get access to this list of homes under 350,000," or "Schedule a consultation." By providing a clear next step, potential clients are more likely to take action and provide their contact information willingly.
Diversified Lead Capture Methods
Not all prospects are at the same stage in their buying or selling journey, so it's essential to offer diversified lead capture methods to cater to their individual needs. Some may be ready to schedule a consultation with you, while others might just want to download a buyer's or seller's guide for more information.
By providing various lead capture methods, you meet prospects where they are comfortable sharing information. For instance, if someone is not ready for a consultation, offering downloadable resources or allowing them to sign up for your newsletter can keep them engaged until they are prepared to take the next step.
Importance of Meeting Prospects Where They Feel Comfortable Sharing Information
Building trust with potential clients is paramount in the real estate industry. To achieve this, it's crucial to meet prospects where they feel most comfortable sharing their information. Not everyone is ready to divulge personal details right away, so offer options that respect their privacy while still allowing you to capture their interest.
Consider using contact forms or landing pages that request only basic information, such as name, email address, and phone number. This approach gives prospects the freedom to ask questions or request resources without feeling pressured to provide extensive details.
Moreover, prioritize transparency and ensure that prospects understand how their information will be used. Assure them that you will use their contact details solely for communication related to their real estate needs and that their data will be handled securely and confidentially.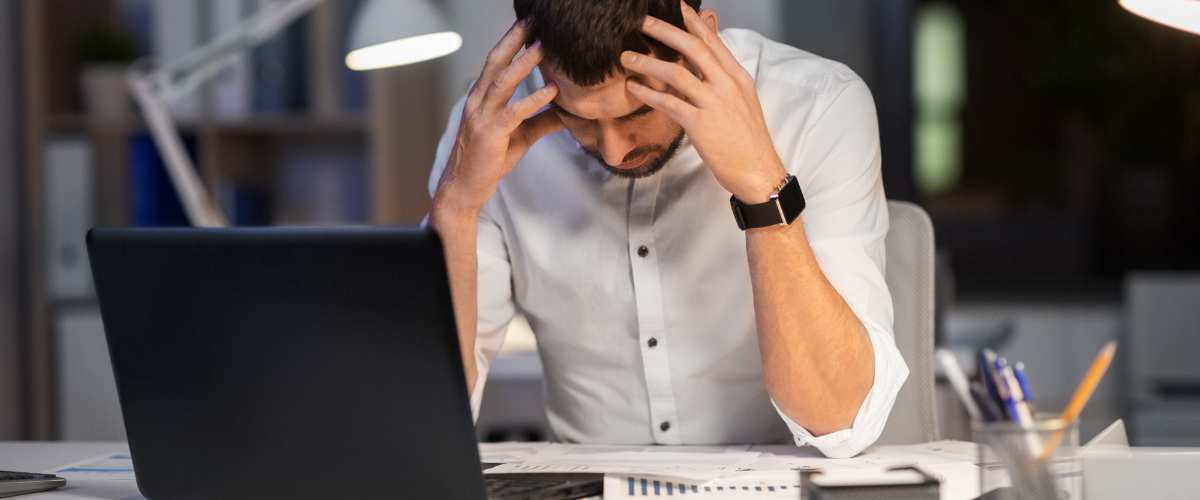 Understanding the Lead Capture Problem
Implementing these lead capture strategies on your website not only helps you grow your real estate business but also allows you to build a robust and engaged database of potential clients. The combination of a user-friendly website, captivating landing pages, and efficient online forms will pave the way for successful lead generation and conversion, ultimately leading to increased sales and business success.
Utilizing a Website or IDX Website
To effectively capture leads, having a well-designed website is essential for realtors. Your website serves as your digital storefront, providing valuable information about you as a realtor, your services, and the real estate market in your area. Additionally, integrating an IDX (Internet Data Exchange) website is a powerful tool that allows visitors to search for properties directly on your site, making it a valuable lead capture platform.
An IDX website enables potential clients to explore available properties, and when they engage with multiple listings or view more photos, you can prompt them to register by providing their name, email address, and phone number. This way, you capture their contact information, allowing you to follow up and nurture them as leads.
Creating Landing Pages and Funnels
Landing pages and sales funnels are effective lead capture tools that guide prospects towards taking specific actions. Landing pages are single-purpose pages designed to capture leads by offering valuable resources, such as lists of homes under a certain price range or downloadable buyer's and seller's guides. They include strong CTAs that encourage visitors to provide their contact details in exchange for the valuable content you offer.
On the other hand, sales funnels are a series of interconnected landing pages that cater to prospects at various stages of their buying or selling journey. Funnels can be designed to capture leads interested in buying, selling, renting, or investing in real estate. By aligning your funnels with the different stages of the customer journey, you increase the likelihood of converting leads into clients.
Using Online Forms to Capture Lead Information
Once prospects engage with your website, landing pages, or funnels, it's essential to provide user-friendly online forms to capture their information. Tools like JotForm and Google Forms are valuable resources that enable you to create customized and embeddable forms on your platforms.
JotForm offers a paid service with extensive customization and conditional formatting options, allowing you to create forms that fit seamlessly into your website's design. On the other hand, Google Forms is a free and straightforward option for capturing basic lead information like name, phone number, and email address.
By utilizing online forms strategically, you can efficiently capture lead data and funnel it directly into your CRM (Customer Relationship Management) system. This automation saves time and ensures that you can quickly follow up with leads, increasing your chances of converting them into clients.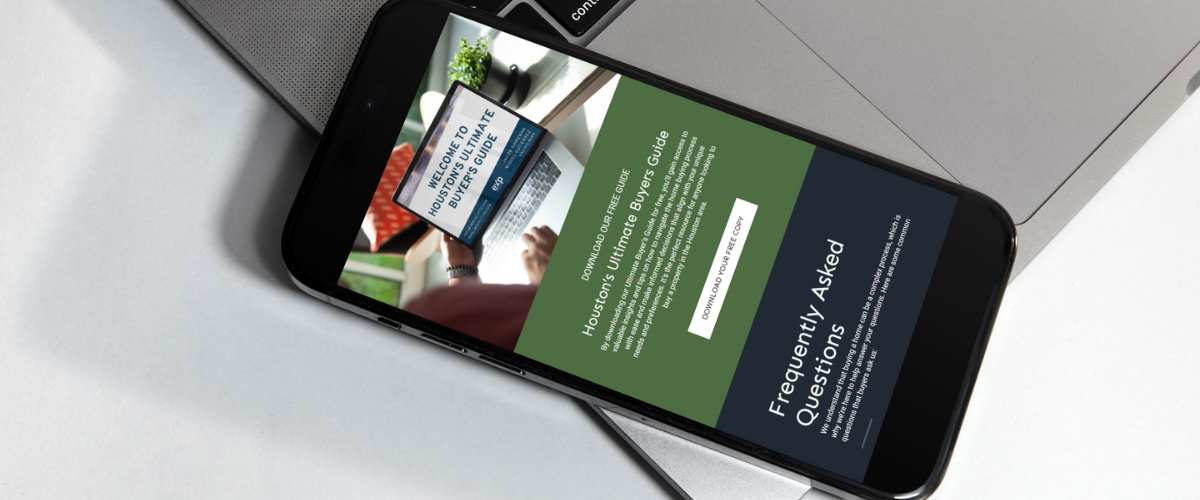 Types of Lead Capture Methods
By incorporating these various lead capture methods into your real estate marketing strategy, you can attract a diverse range of prospects and grow your database of potential clients. Remember that successful lead capture is not only about generating traffic but also about engaging with visitors effectively and converting them into leads that you can nurture towards closing deals.
Scheduling Consultations with Calendly or Similar Tools
One powerful lead capture method for realtors is offering prospects the convenience of scheduling consultations on their terms. Using tools like Calendly, you can streamline the appointment booking process, allowing potential clients to pick a suitable date and time based on your availability. By simplifying this step, you not only save time but also increase the chances of converting interested prospects into leads.
Intake Forms to Gather Specific Buyer/Seller Information
To better understand and cater to your potential clients' needs, utilizing intake forms is crucial. These forms can be designed to capture essential details about their real estate requirements, such as their budget, preferred property features, and desired location. By gathering specific buyer or seller information, you can tailor your services and communications to provide a personalized experience, increasing the likelihood of lead conversion.
Webinar Registration Forms
Educational webinars are valuable tools for attracting potential clients and positioning yourself as an expert in the real estate industry. By hosting webinars on topics like first-time home buying, investment strategies, or the current housing market trends, you can demonstrate your knowledge and provide value to your audience. Webinar registration forms become essential for capturing leads interested in attending these informative sessions, allowing you to nurture their interest and build a rapport over time.
Downloadable Resources & Other Lead Magnets
Providing valuable resources such as buyer's guides, seller's guides, or market reports is an effective lead capture method. When prospects land on your website or visit your landing pages, offering downloadable resources serves as an incentive for them to provide their contact information. By using well-designed forms that send a success message and deliver the resources via email or text, you not only capture their details but also reinforce your brand as a reliable source of information.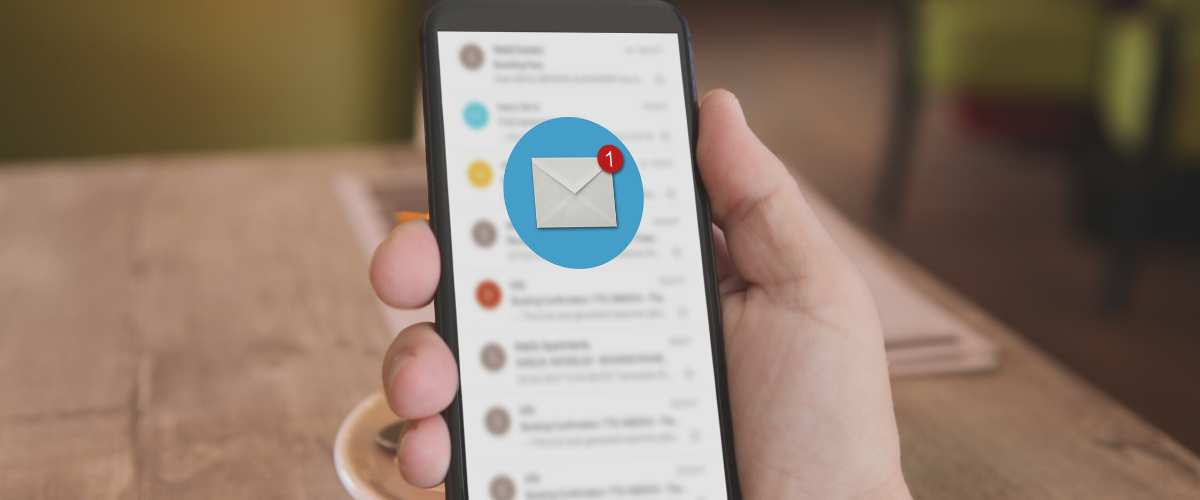 Importance of Lead Contact Verification
Incorporating verification processes and leveraging IDX registration are essential components of successful lead capture. By prioritizing genuine lead information and nurturing prospects at various stages of the buying or selling journey, you can build a robust database of potential clients and establish yourself as a trustworthy and dependable real estate professional. Remember that every interaction with a lead is an opportunity to build rapport and cultivate long-lasting relationships, which can ultimately lead to increased conversions and business growth.
Validate Lead Contact Information
Validating lead information is a critical step in lead capture for realtors. By verifying email addresses or phone numbers submitted through online forms, you can ensure that you are collecting accurate and genuine data. This not only prevents the influx of fake or spam leads but also establishes a reliable foundation for communication. Utilizing verification processes safeguards your database and streamlines your lead nurturing efforts, allowing you to focus on engaging with prospects who genuinely express interest in your services.
Newsletter Signup
Not all prospects are immediately prepared for consultations or purchases, but staying top-of-mind is crucial for future conversions. This is where newsletter sign-ups become invaluable. By offering potential clients the option to subscribe to your newsletter, you can maintain regular communication with them, providing valuable insights, market updates, and other relevant content. As they receive consistent and informative newsletters, they will become more familiar with your expertise, increasing the likelihood that they turn to you when they are ready to make a move in the real estate market.
IDX Registration
IDX (Internet Data Exchange) registration is a game-changer for real estate professionals looking to capture leads through their website. By implementing a forced registration system, where users must provide their name, email, and phone number to access certain property listings or photos, you can effectively convert website visitors into leads. This strategy incentivizes prospects to share their contact information in exchange for valuable property information, ensuring you capture the interest of potential clients and enabling you to engage with them further.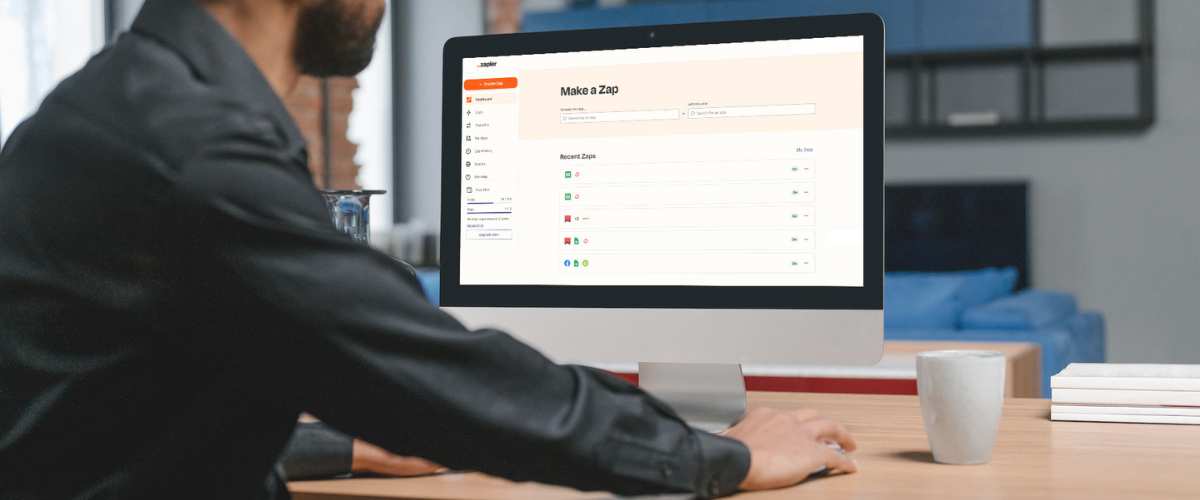 Import Leads to Your CRM
Connecting leads to your CRM with Zapier is a game-changing strategy for realtors aiming to optimize lead capture and conversion. By embracing automation, you can streamline the process, enhance efficiency, and create meaningful connections with prospects. As a result, you'll be better equipped to grow your real estate business, increase your client base, and ultimately achieve long-term success in the competitive real estate market.
Using Zapier in Automating Lead Transfer
Zapier plays a pivotal role in streamlining lead capture for realtors by automating the process of transferring lead information to your CRM (Customer Relationship Management) system. As a powerful integration platform, Zapier connects over 8,000 websites and applications, allowing them to work together seamlessly. By setting up "zaps," you can create workflows that automatically trigger actions when specific events occur, such as a new form entry or a scheduled consultation request.
With Zapier, you eliminate the need for manual data entry and time-consuming administrative tasks. When a lead submits their information through an online form, registers for a webinar, or schedules a consultation, Zapier can instantly capture that data and transfer it directly to your CRM. This automation ensures that every lead is promptly recorded and enables you to respond quickly and efficiently, maximizing your chances of converting prospects into clients.
Creating Workflows for Seamless Lead Information Transfer
Setting up workflows in Zapier is a straightforward process that allows you to customize the data transfer according to your specific needs. You can map out the fields in your online forms or landing pages to match the corresponding fields in your CRM. For instance, when a lead completes a consultation scheduling form, Zapier can extract their name, email, and phone number and input this information into the appropriate fields in your CRM.
Additionally, Zapier enables conditional formatting, which allows you to customize the workflow based on different scenarios. For example, if a lead indicates interest in buying a home, you can trigger a specific follow-up sequence tailored to buyers, whereas a lead interested in selling a property can receive a different set of nurturing messages. These personalized workflows ensure that each lead receives relevant and targeted communication, further enhancing the chances of conversion.
Increasing Efficiency and Follow-Up Potential with Automated Processes
Automating lead capture with Zapier not only saves you time and effort but also enhances your follow-up potential significantly. With immediate data transfer to your CRM, you can initiate timely outreach to new leads, demonstrating your responsiveness and commitment to their needs. This proactive approach can set you apart from competitors and create a lasting positive impression on potential clients.
Moreover, automated workflows ensure that no lead falls through the cracks. Every interaction with a lead is recorded in your CRM, enabling you to track their engagement, preferences, and progress in the sales funnel. This data-rich approach empowers you to nurture leads effectively, provide personalized recommendations, and tailor your communication to their unique requirements.
Conclusion
Lead generation is paramount to real estate success. Capturing and converting website traffic into valuable leads is a crucial challenge for realtors. Implementing best practices, such as strong call-to-actions and diversified lead capture methods based on the buyer/seller journey, can bridge the gap between prospects and clients.
Leveraging tools like Zapier for seamless lead transfer to CRMs enhances efficiency and follow-up potential. By subscribing to my channel, you'll access regular real estate marketing tips to grow your business and master lead generation, propelling your success in the competitive real estate market.
Get access to the most elite-level training & resources to help you skyrocket production in any market condition.
Learn more about how to become a Modern Agent that drives more leads and closes more deals, and what my group is doing differently to empower agents that no one else is doing here at eXp Realty. Learn how to keep more of your money all while building a solid real estate business.
Based on 15 years of experience & client reviews