Grow With This Free Training
Grow With This Free Training
Learn Everything You Need to Put Your Agent Attraction
In this training, I share my 15+ years of experience in marketing and web design and show you how to build an effective and high-converting funnel and landing page to automate your agent attraction and attraction agents at scale. We will go step-by-step through the funnel creation phase and what key elements you need in your funnel to attract the right agents to your organization.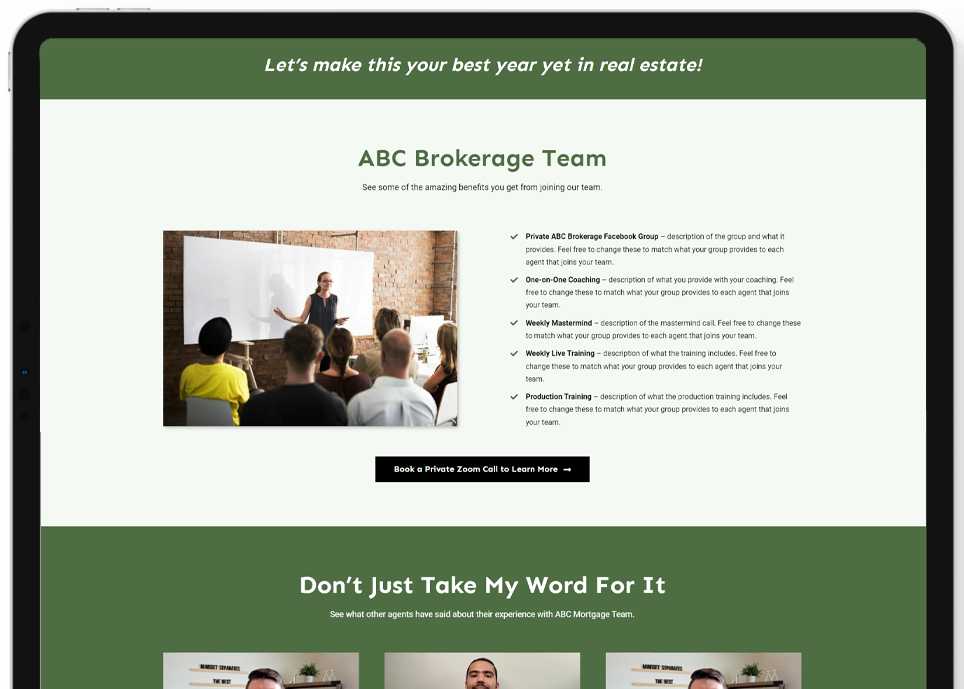 Jacob Shireman is a digital marketer with over 15 years of experience specializing in web design and online optimization. He has spent the last decade running his full-service helping business drive more traffic to their websites and convert more leads.  Jacob is also a realtor in Houston, Texas, and a global team leader with eXp Realty. He is the co-founder of Marketing & Mindset and Karuvi.Social.
Jacob's passion is working with driven real estate agents, such as yourself, to help you grow your businesses through powerful real estate marketing strategies.