The Secret to Endless YouTube Content to Get More Real Estate Clients
Blog / The Secret to Endless YouTube Content to Get More Real Estate Clients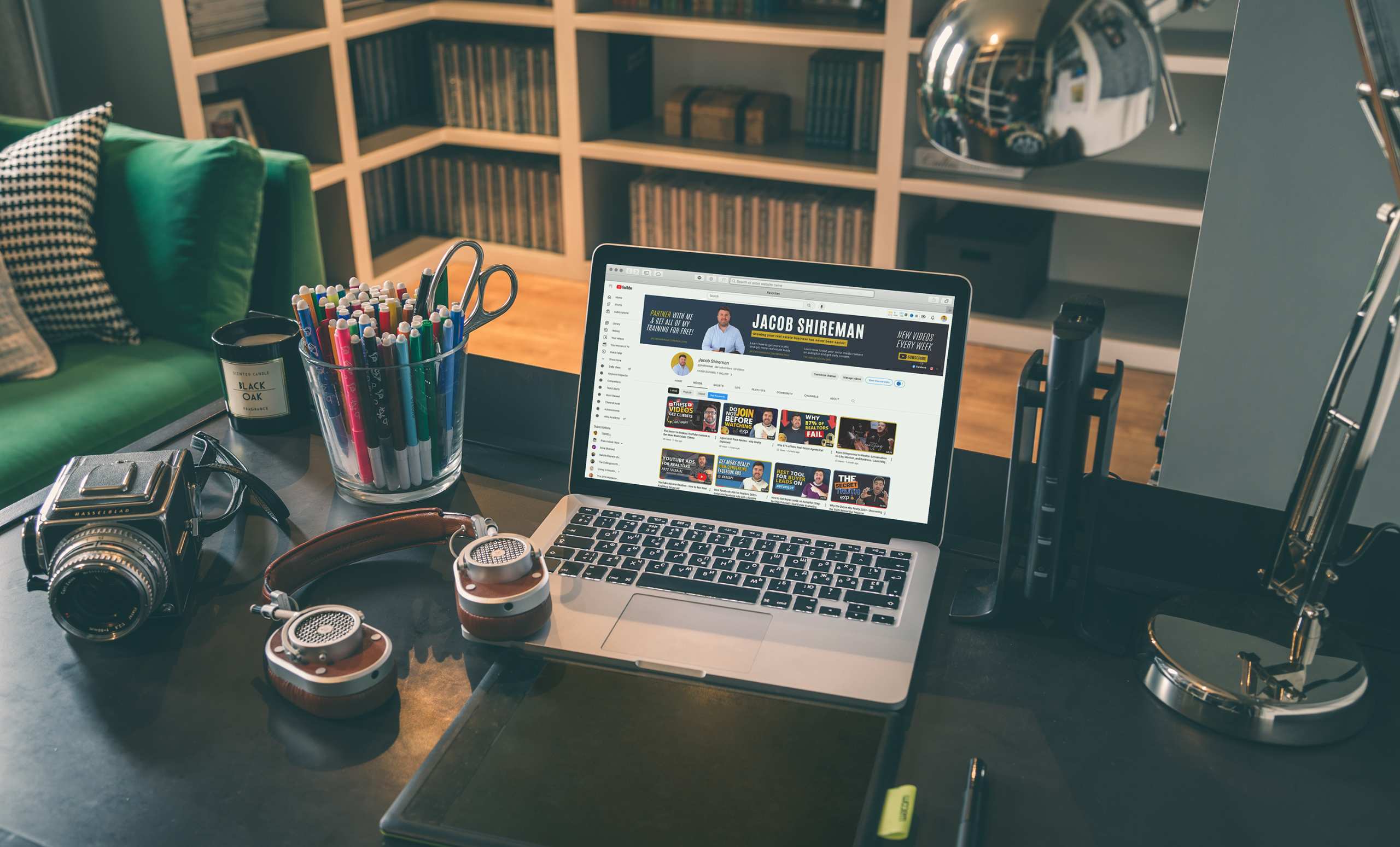 If you're a dynamic realtor in today's digital age, you understand the necessity of a compelling online presence. However, brainstorming consistent, engaging content for your YouTube channel can often feel like an uphill battle. If this challenge resonates with you, then this is the perfect blog for you! In this in-depth article, I will give you an outline to a robust and versatile video content strategy that will not only provide you with a plethora of topic ideas for your real estate YouTube channel but also ensure maximum audience engagement.
Utilizing this unique approach, you will become an expert at capturing your audience's attention, securing more real estate leads, and closing more deals. This format isn't just about promoting properties; it's about promoting a lifestyle, showcasing the essence of your local community, and positioning you as the go-to real estate authority in your area.
We've designed this content format to be as diverse as possible, allowing you to present an array of topics that will keep your viewers coming back for more. Our aim is to help you cultivate an online community where potential clients are not just viewers but are active, engaged participants.
Authored by Jacob Sharman, a real estate marketing expert and a realtor with eXp Realty, this blog post leverages his 15+ years of experience in marketing, web design, and SEO to take your real estate business to the next level. If you're enthusiastic about driving your real estate business forward, learning more about SEO for realtors, and seeking innovative YouTube content ideas for real estate agents, stay with us.
Remember, the world of real estate isn't just about selling houses; it's about selling dreams and lifestyles. So, let's dive into this exciting journey to revolutionize your YouTube video content strategy, foster audience engagement, and ultimately, elevate your real estate business.
If you would rather watch or listen to this content, check out the video!
The Power of Location-Focused Video Content
One common misconception among real estate agents is that creating engaging content involves shooting home tours constantly. While home tours have their place, it's not always practical, especially if time and resources are limited. But remember, real estate isn't just about selling houses – it's about selling a lifestyle and why should someone rent or buy in your local community that you service.
So, how can we use this knowledge to our advantage? The answer lies in sharing local city and community information. Becoming the go-to expert of your community, or any area you work within, attracts an audience and converts viewers into clients.
For instance, in the Greater Houston area, you can make 42 videos discussing areas to live in, using the same format. Instead of spending hours researching, you can efficiently plug information you already know into the video format and record with ease.
The YouTube Video Format for Real Estate Agents
This comprehensive template is designed for in-depth exploration of a specific city, neighborhood, or community area. It allows you to give your audience a virtual tour, immersing them in the local lifestyle, and providing them with invaluable insights.
Video Introduction
Start your video by mentioning the area you'll be spotlighting. Create intrigue and generate excitement by providing a sneak peek of what's to come. Call viewers to action by encouraging them to subscribe to your YouTube channel if they are keen on learning more about this area or exploring other similar places with you.
The Area
For this portion, dive into a comprehensive exploration of the area you're discussing, utilizing a map like Google Maps for visual comprehension. Many individuals might be considering a move to your area, but lack precise knowledge about its geographic layout. Take, for example, the vast expanse of the Greater Houston area, brimming with over 42 distinct areas and suburbs. Pinpoint its specific location on the map to give viewers a clear geographical context.
Furthermore, illustrate its proximity to crucial infrastructures and attractions—airports, downtown areas, popular tourist spots, and other key locations within the vicinity. Show the 30-minute drive test. This will show both interstate and city driving distances. Highlighting how far one can travel within this time frame can provide prospective residents a realistic understanding of commuting or exploring their potential new home area.
General Info
Having established the geographical context, it's time to delve into a more nuanced exploration of the area. Begin by revealing the historical backdrop of the location, discussing its founding year, subsequent growth and evolution, its current population, and the area's expanse. Unveil intriguing details that breathe life into the narrative of the area, showcasing its distinctive character and ambiance. Strive to generate excitement in your viewers about the area you're featuring, making them feel as if they are truly experiencing the locale.
As you narrate these captivating stories and facts, weave in a montage of corresponding images during the editing process. This dynamic combination of audio and visual information will craft a captivating, immersive experience for your audience.
Area Reviews
Draw upon a diverse range of reputable resources, including platforms like niche.com, local news outlets, and trusted travel blogs, to assemble a collection of reviews about the city or area you are covering. Make use of screen snippets during your video to visually guide your viewers through the reviews as you read them.
Don't shy away from showing both the commendations and criticisms, ensuring a balanced, unbiased portrayal of the area. This transparent and comprehensive approach will provide your audience with a well-rounded understanding of the locale, aiding their decision-making process.
Parks & Recreation
Explore the different parks in the area, bringing attention to their dimensions, distinctive elements, and the plethora of recreational opportunities they provide for people of all ages. Also, spotlight those parks that welcome four-legged friends, catering to the needs of dog owners. This analysis will shed light on the recreational potential of the area, enhancing the lifestyle understanding of your audience.
School Districts
Cover the local education system, covering crucial updates or standout details about the schools in the area. Highlight their performance metrics, unique programs, and community engagement initiatives. Illuminate the quality of the schooling environment, from elementary through high school levels, and possibly even touching on nearby higher education institutions. Offering these insights will empower families to make well-informed decisions, equipping them with a rounded understanding of the educational opportunities that await. Feel free to show any cites that you used to source this information.
Cost of Living & Taxes
Delve into the financial aspect of home ownership by discussing the average property taxes within the area you're showcasing. This not only includes the raw figures but also the specific components of the property tax bill. With the aid of screen snippets, illustrate a breakdown of these taxes, providing transparency into how these costs are distributed and what services they contribute to. This level of detail fosters a more comprehensive understanding of the financial commitment involved in owning property in the area.
Average Home Price
Highlight the average home price for the area you are covering. You can source this data from your local Multiple Listing Service (MLS) or Internet Data Exchange (IDX) website.
Show Available Homes
Next, showcase the homes available that aligns with the average home price within the area your covering. Bring attention to their unique features such as the number of bedrooms, bathrooms, square footage, and so on. If the average property price doesn't return many results, make sure to illustrate this reality to your viewers. However, to provide a comprehensive insight into the local housing market, consider incrementally increasing the price range until you can display a diverse array of home options. You can enrich your presentation by showing photos of these houses, sharing your screen as you pull up individual listings, or displaying the search results on your IDX website.
Mortgage Calculator
Use a mortgage calculator and offer viewers a tangible estimate of what a typical monthly mortgage payment could look like. This estimate will be based on the average price of the homes you shared earlier, giving your viewers a realistic sense of potential homeownership costs in this area.
Similar Areas
Should the viewers be unsure about the area under review, suggest exploring comparable neighborhoods or districts they might find intriguing. This amplifies the value of your content and potentially broadens your viewer base. If you've previously recorded videos reviewing these similar areas, include links to them in the video description. If you haven't recorded content for those locations yet, you can link a pre-saved search result from your IDX website for easy access to more information on the location. This strategy offers viewers more choices and keeps them engaged with your content.
Final Thoughts & Engaging Call to Action
As you reach the end of this presentation, present an enticing call to action. Encourage your viewers to hit the subscribe button on your YouTube channel to stay updated with more enlightening content about different neighborhoods. Also, invite them to reach out if there are looking to buy or sell a home in the area you are covering or if they have any questions. The goal here is to create a strong connection with your audience, reinforcing their interest and promoting continuous engagement with your platform.
Conclusion
If you're a realtor striving to enhance your online presence and attract more leads, delivering quality, informative content is crucial. By focusing on areas, like cities and suburbs rather than individual properties, you're not only providing valuable information but also painting a holistic picture of what it's like to live there. And by using a repeatable format, you make the video content creation process more efficient.
If you find this guide useful, consider subscribing to my channel for more tips and strategies. If you have any questions or would like to suggest a topic for a future video, feel free to leave a comment below.
Remember, creating engaging and relevant video content on YouTube is the key to driving leads and closing more real estate deals. Happy filming!
Get access to the most elite-level training & resources to help you skyrocket production in any market condition.
Learn more about how to become a Modern Agent that drives more leads and closes more deals, and what my group is doing differently to empower agents that no one else is doing here at eXp Realty. Learn how to keep more of your money all while building a solid real estate business.
Based on 15 years of experience & client reviews