Real Estate Marketing Plan for Real Estate Brokers & Team Leaders
Blog / Real Estate Marketing Plan for Real Estate Brokers & Team Leaders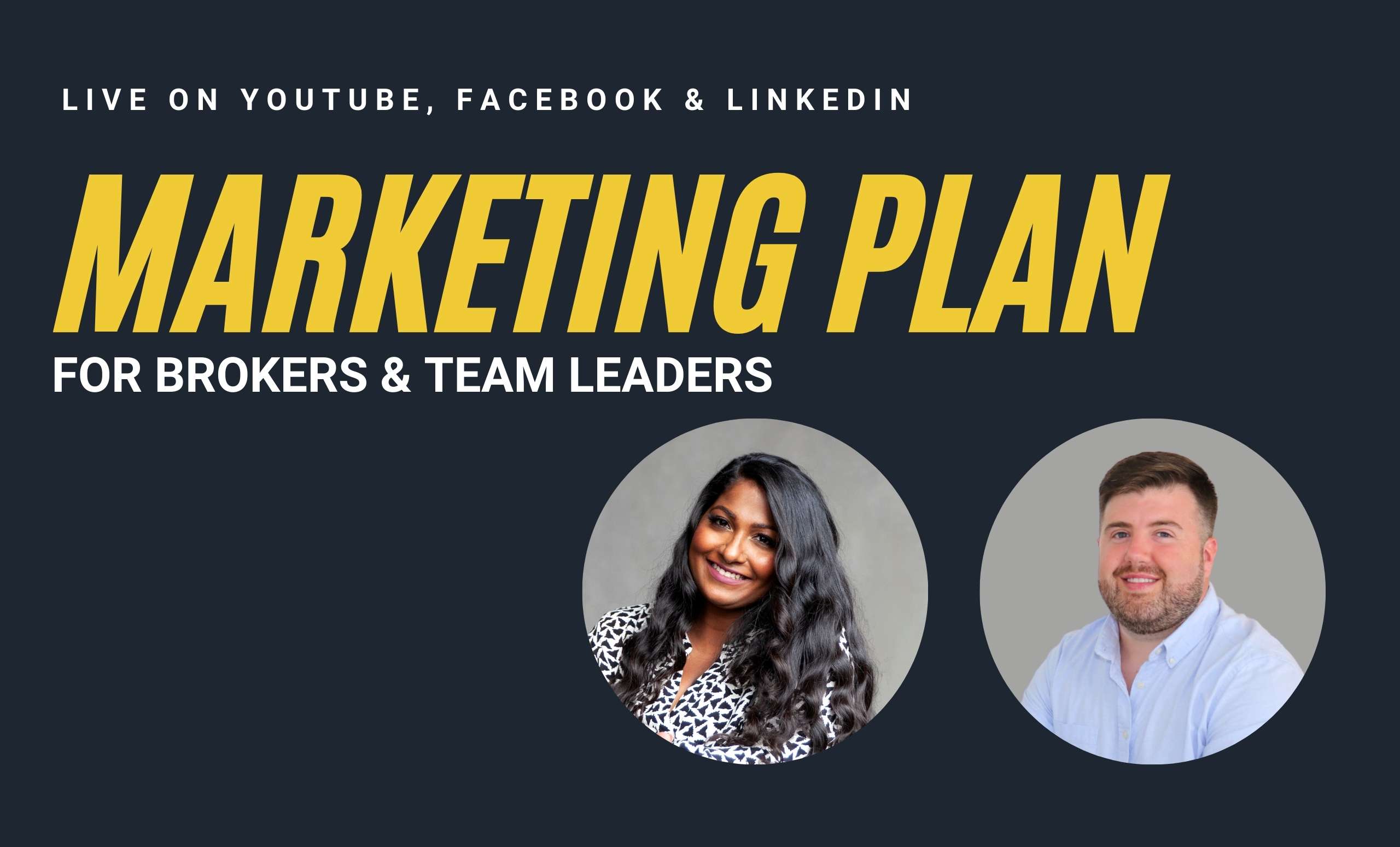 In this highly-competitive real estate market, growing a real estate brokerage or real estate team can be challenging if you do not have the right marketing plan in place that is designed to scale your real estate business. A real estate marketing plan covers agent attraction to grow your real estate team and a lead generation plan to attract more clients and increase production.
In this video, you will learn how to develop an in-depth real estate marketing plan to grow your real estate brokerage and real estate team.
In this video, Tharmila and I will cover how to…
Unique Selling Proposition (USP) – developing a USP is what makes your real estate brokerage different or sets you apart from all other real estate brokerages and real estate teams out there. It's what gets a potential real estate agent to pause, un-gloss their eyes, and actually hear what you have to say.
Competitive Marketing Analysis – develop a competitive marketing analysis to research your major real estate competitors to gain insight into their real estate business, sales, and marketing tactics. Implementing stronger business strategies, warding off competitors, and capturing market share are just a few benefits of conducting a competitive market analysis for real estate brokerage.
SWOT Analysis – conducting a SWOT analysis is a powerful way to evaluate your real estate business and real estate brokerage. SWOT stands for strengths, weaknesses, opportunities, and threats.
Real Estate Branding – evaluate your brand on what is currently being perceived and how you would like it to be. Create a brand to elevate your real estate brand. Your real estate brand includes customer experience, your logo, your colors, your website, and marketing materials.
Real Estate Social Media Marketing – use the power of social media to reach your target real estate agent to drive them to your real estate brokerage funnel and give them all of the info they need to know to join your real estate team.
Real Estate Content Marketing – content marketing is a powerful and free way to start pulling in real estate agents to see your real estate training content and start building that trust with them to have them want to join your real estate team and partner with your real estate brokerage.
Measurements & KPIs – if it is not measured it didn't happen. You must measure all of your real estate marketing efforts. This will show you where you can spend more time and money in your effort on trying to reach real estate agents and grow your real estate team and brokerage. Plus, you have to also set realistic goals for your real estate business.
If you would rather watch or listen to this content, check out the video!
Get access to the most elite-level training & resources to help you skyrocket production in any market condition.
Learn more about how to become a Modern Agent that drives more leads and closes more deals, and what my group is doing differently to empower agents that no one else is doing here at eXp Realty. Learn how to keep more of your money all while building a solid real estate business.
Based on 15 years of experience & client reviews