Unlocking Your Potential: A Profound Journey with 'You 2'
Blog / Unlocking Your Potential: A Profound Journey with 'You 2'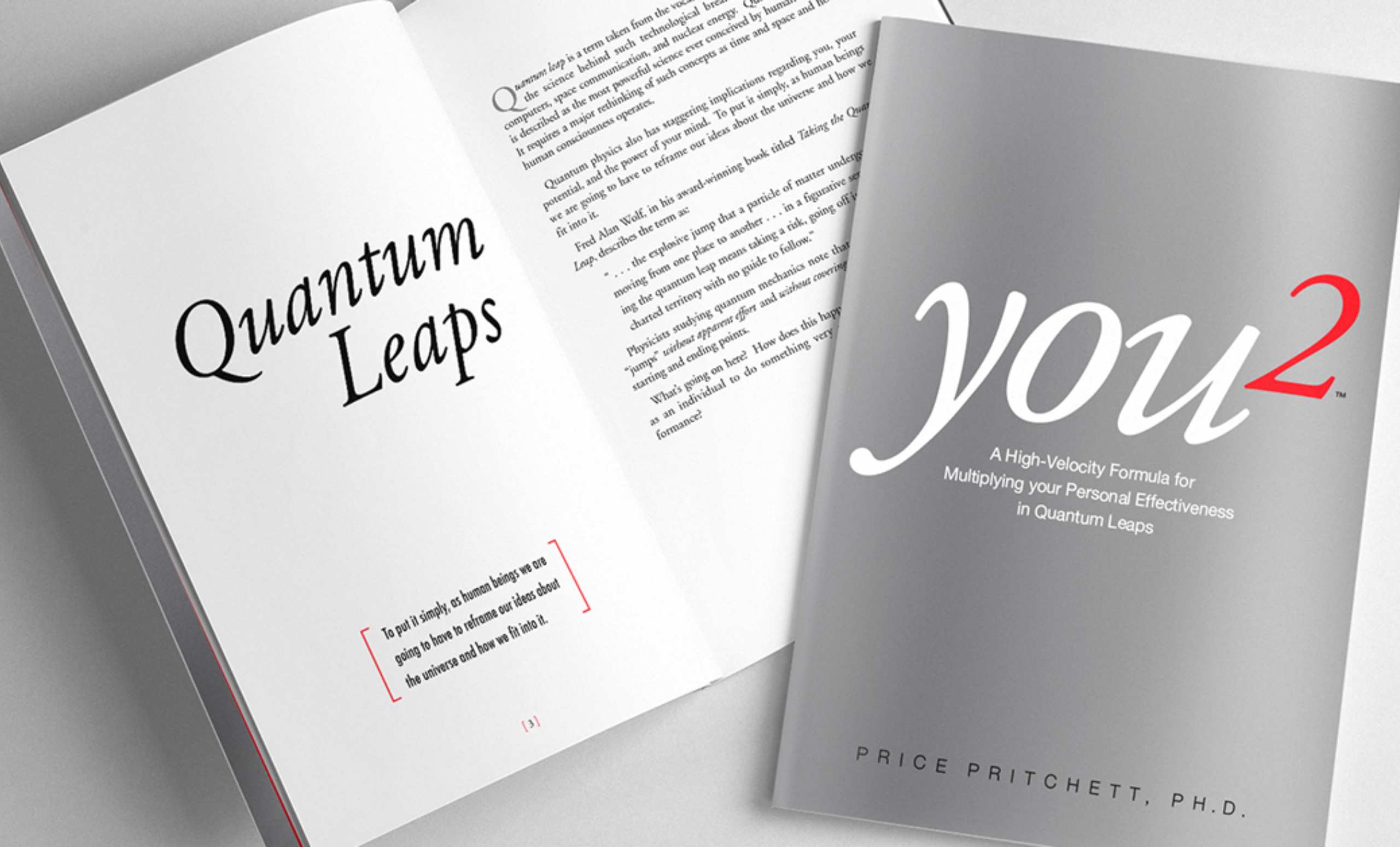 In our quest for personal and professional success, we often find ourselves caught in the repetitive cycle of working harder and harder, especially in real estate.  However, "You 2" by Price Pritchett challenges this conventional wisdom and offers a refreshing perspective on achieving extraordinary results.
In this concise yet profound book, Pritchett presents a powerful message that resonates deeply with anyone seeking to unlock their true potential.
My Review
"You2" is not your typical self-help book. With only 36 pages, it manages to deliver a wealth of wisdom and transformative insights. Pritchett's writing style is succinct yet impactful, hitting the core of our beliefs about success and offering a paradigm-shifting alternative.
One of the book's key takeaways is the fallacy of trying harder. Pritchett uses a simple yet powerful analogy of a fly repeatedly hitting a window, illustrating how our persistence in the same approach may lead to more of the same results. Through this relatable story, he reminds us that true breakthroughs often come from embracing change and taking unconventional paths.
The central theme of "You2" revolves around the concept of quantum leaps. Pritchett emphasizes that significant progress and personal growth cannot be achieved through incremental steps or by sticking to our comfort zones. Instead, he encourages readers to open their minds, explore new avenues, and focus on the end result they desire. This mindset shift is crucial for anyone seeking to make remarkable strides in their lives.
What sets "You2" apart is its brevity and potency. Pritchett wastes no words, delivering powerful insights and practical advice in a concise manner. Each page is packed with wisdom that can be instantly applied to one's life and goals.
It's a book that you can finish in one sitting, yet its impact lingers long after the last page.
Conclusion
In a world filled with an abundance of self-help literature, "You2" stands out as a gem of profound wisdom. Price Pritchett challenges conventional notions of success, urging readers to let go of the fallacy of trying harder and instead embrace change and seize quantum leaps. With its concise format and powerful message, this book is a must-read for anyone looking to unlock their true potential and achieve extraordinary results in life.
Prepare to be inspired, motivated, and forever changed by the transformative insights found within the pages of "You2."
Get access to the most elite-level training & resources to help you skyrocket production in any market condition.
Learn more about how to become a Modern Agent that drives more leads and closes more deals, and what my group is doing differently to empower agents that no one else is doing here at eXp Realty. Learn how to keep more of your money all while building a solid real estate business.
Based on 15 years of experience & client reviews