Why Your Website Is Not Generating Real Estate Leads
Blog / Why Your Website Is Not Generating Real Estate Leads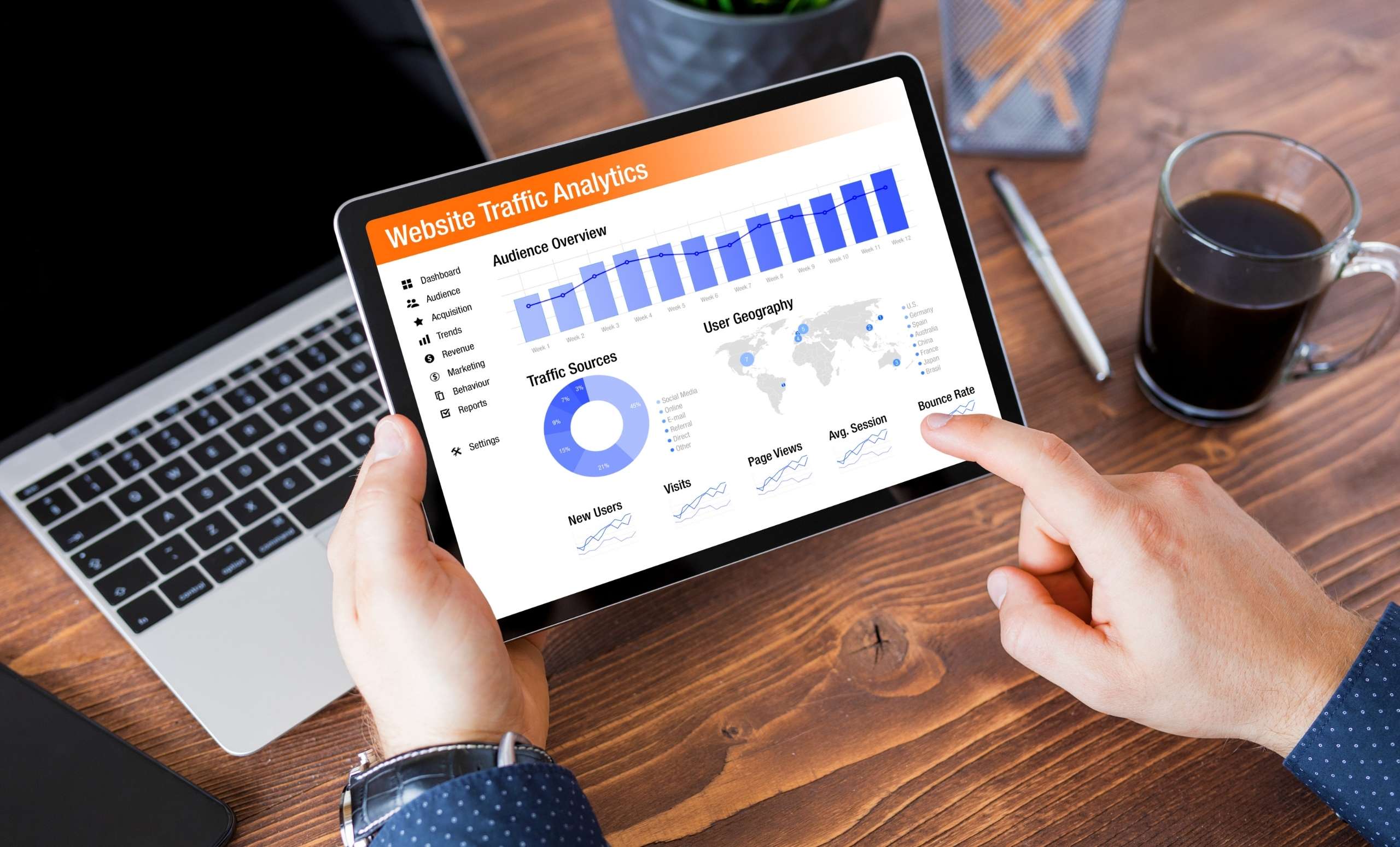 Even though the Internet is full of potential real estate clients, only a fraction of them visit websites regularly. In a recent study, 90% of users leave a website without taking any action. This means that real estate agents need to invest time and effort into creating quality websites that convert visitors into real estate leads.
Many agents think that having a website up, online profiles, and some social media posts are enough to generate a pipeline full of real estate leads. This is further from the truth. Although it takes some work, your website and online presence are one of the best and most cost-effective ways to generate quality real estate leads.
In this article, we are going to discuss the 3 most common mistakes I see on real estate websites and how to fix it. Your website is one of the most important ways to get traffic, generate leads, and convert them to clients all on autopilot.
Top 10 Questions About eXp Realty
If you would rather watch or listen to this content, check out the video!
Your website is not set up properly to capture leads.
One of the biggest reasons that your website is not generating more leads is that your website does not have a way to capture the lead. What does this mean? When a visitor comes to your website and they are reading your content, viewing homes, or downloading free resources, your website must have a way to capture that user's information and import that into your CRM. Your website should at minimum capture their email address, but in an ideal world also captures their name, email, and cell phone number.
Most people get the terms 'visitor' and a 'lead' mixed up. A visitor is someone who comes to your website, looks at your content, and leaves without taking any action. With a visitor, you have no way to follow up with them or who they are. A lead is a visitor who has taken action, converted to a lead, and has expressed interest in your services or resources by providing their information.
How do you capture leads? The most common way of doing this is with an online form. Examples of this would be subscribing to a newsletter or market updates. Another common online form for the user to enter their email address to download a guide such as a buyers or sellers guide, a CMA, or another free resource.
The most important tip is to get the visitor's information before they download any free guide or resource. On my real estate website, after two photo views of a property, the visitor is required to put their email address and cellphone before seeing more of that propery.
By implementing this strategy, it will result in a more quality lead because they are willing to give up their information.
See why so many agents are joining my real estate group!
Become a Modern Agent that drives more leads and closes more deals, and join my group that is empowering real estate agents like no one else is doing here at eXp Realty. Plus, get all my training and resources for FREE!
Keep more of your money all while building a solid real estate business.
Your website does not have a strong call to action.
Another reason your website is not generating leads is that there is no strong call to action. Most websites that I see have a very confusing call to action or no call to action at all.
What is a call to action? Simply put, a call to action tells the user to take some specific action. The goal is to guide the user through the content and always show them the next step to take. A call to action should create or trigger a sense of urgency, provide value, and should be simple by stating what action you want the individual to take and what they will achieve by doing so.
A call to action can be used in headings or clickable buttons. If your heading is the call to action, it is ok for the button text to be shorter. Just make sure the call to action is there. Also, make sure that the page has a clear themed call to action. You do not want multiple different calls to action on a page that will confuse the user. Each page should have one main conversion goal.
Examples of Weak Calls to Actions
Weak: Learn More | Stronger: Learn More About How to Get Your Offer Accepted
Weak: Download | Stronger: Download My Free Buyers Guide Now
Weak: Sign Up | Stronger: Sign Up for Custom Property Search Updates
Weak: Search Properties | Stronger: Find Your Dream Home
Weak: Subscribe | Stronger: Subscribe to Our Mailing List
Your website is not properly optimized for local SEO.
One of the most common reasons a website is not generating more real estate leads is that it is not properly optimized for search engines. So many people build a website and they either forget about it or think that they do not need to update it on a regular basis. They think that you can build a website and their ideal client will instantly find it and Google will push their website instantly to all people. In order for this to happen, you have to put in the work just like any other form of marketing.
Nowadays, there is such a focus on content marketing and getting found in organic search results that people are putting more focus back on their websites and their search engine ranking. However, I notice that real estate agents are not putting focus or attention on local SEO for their websites. They are putting more focus on social media which in my opinion is a mistake and a huge missed opportunity.
Local SEO (Search Engine Optimization) is a way that Google and other major search engines will crawl (scan) your website to know exactly what is on it and how important and relevant that information is when a user searches for that type of information. Search engine optimization is the practice of getting pages and websites to rank for a specific set of keywords or keyword phrases. Examples would be 'realtor in Houston', 'homes for sale in Houston', 'how to buy a home in Houston', etc. The goal is that your website is coming up at the top of the search rankings for your resources, blog articles, properties, etc.
The key is that you have to put in ongoing effort on optimizing your website. SEO is not a one-and-done type of marketing service. Google and other major search engines look to see if you are consistently adding new and relevant content to your website that is easy for the user to understand. If you do not update your website consistently with new content, then the search engines will think that your website is not relevant and will push you further down the search engine rankings.
So how can you optimize your website besides the standard header, title tags, and description tags? One of the best ways to optimize your website on an ongoing basis is with a blog. In your blog, you can put out weekly articles on things that your target user is searching for. Ideas would include:
market updates
local places to eat
local community highlights
real estate tips for buyers and sellers
family-friendly attractions in your community
commonly asked questions
resources for buyers and sellers
The reason why you don't have enough leads is that you do not have enough traffic.
How do you drive more traffic to your website?
You can do paid ads, but everyone is conditioned to ignore ads and click that skip ad button on videos. Plus, there are so many people doing ads that we are bombarded with ads. So one of the best and most cost-effective ways is content marketing because it drives free organic traffic. You create content that the user is searching for. You want to use keywords that the user is searching for.
How do you find keywords and content ideas that users are searching for?
There are so many keyword research tools out there that you can use that will show you how many searches a month those keywords get and how much competition those keywords have. If you are new to optimizing your website it is better to start with keywords in the low-competition category with a score of 40 or less. In the beginning, it will be hard to rank for high competition keywords such as 'realtor in CITY' because websites like Zillow or Realtor.com will dominate those every time. Try to focus on content with keywords of common questions clients have or things that they would research about a community before moving there like top restaurants in CITY, dog-friendly parks in CITY, things to do in CITY, etc. Then as your website builds domain authority, you can focus on those high-competition keywords.
Here are some free keyword & content idea tools.
These tools can be used to generate keywords, similar keywords, keyword phrases, questions about certain topics, and endless content ideas that your target user is searching for.
So what do you do with this information?
Make sure that you have a strong and simple call to action that engages and excites the user to take the action you want them to take.
Before you increase any more traffic to your website ensure that it is able to capture and store those leads. You have an online form or something that prompts the user to give you their information before they receive anything of value.
Focus on optimizing your website and invest in content marketing. Create a plan and topic ideas that users are searching for so your website can begin to rank in the search engines.
Focus where no one is focusing. So many are focused on paid ads and social media, but few real estate agents are focusing on local SEO and content marketing on their websites.
Focus your energy in a space where there is less competition. If you can master local SEO now while it is not popular, then you will dominate local SEO and always stay on top.
The biggest takeaway is to create a plan and take action today. Whether that is learning local SEO and content marketing yourself or hiring a professional, the key is to start now.
Want me to do it all for you?
Learn how I can drive more traffic to your website and generate more real estate leads for you. I'm determined to make your real estate business grow using my 15+ years of experience to leverage local SEO, content marketing, social media, and paid marketing to drive traffic to your website and generate more real estate leads for you. Are you ready to generate leads on autopilot?
Based on 15 years of experience & client reviews