How to Create Unlimited Real Estate Content to Get More Clients
Blog / How to Create Unlimited Real Estate Content to Get More Clients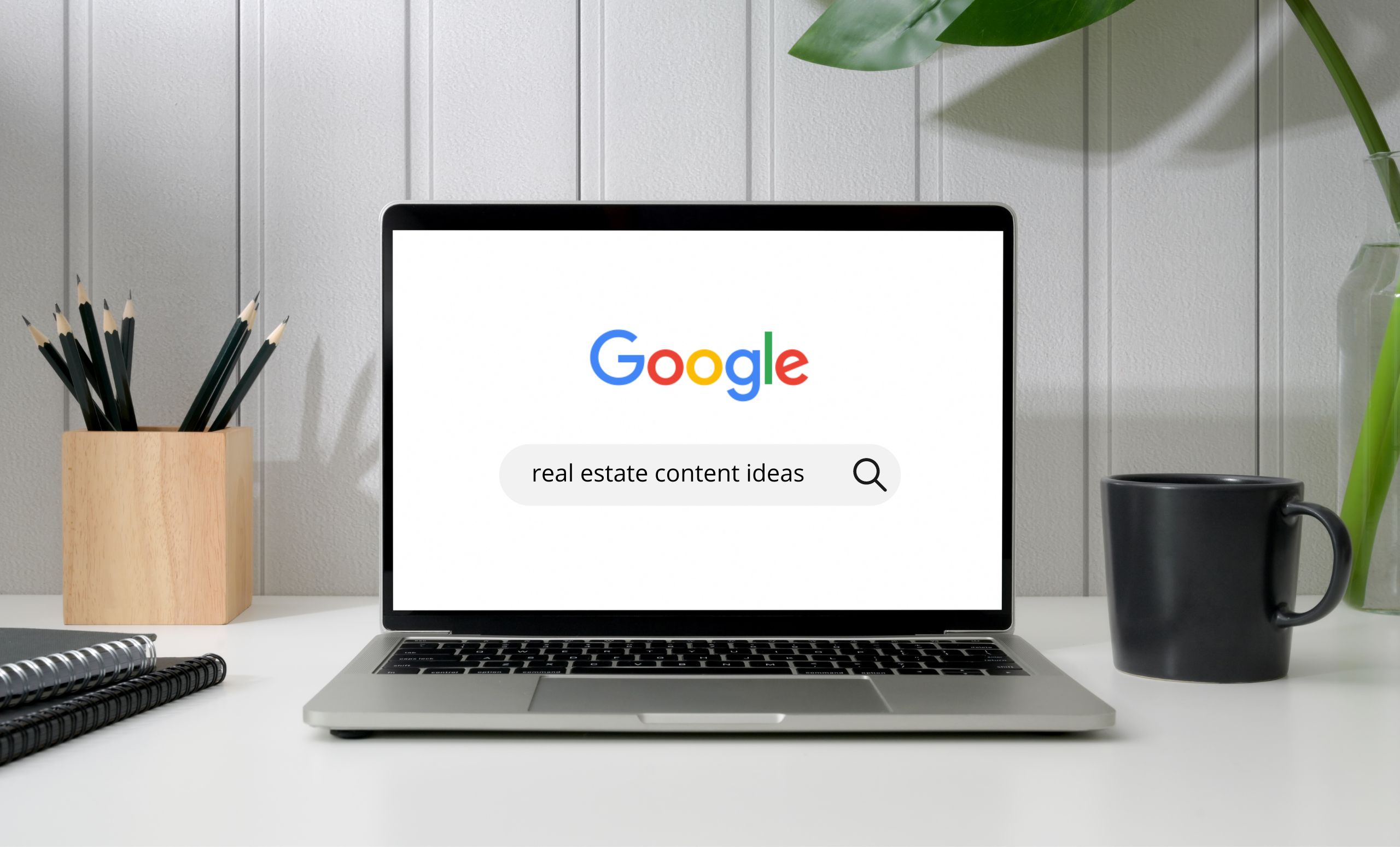 Are you struggling to come up with content topics and looking for ways to create unlimited real estate content to get more clients? We all know that we need to be creating content consistently for our website's blog and social media, but sometimes it can be a struggle to come up with a topic to write about or to record.
Real estate is one of the fastest-growing industries in the world. The demand for property listings is increasing at a rate of nearly 30% per year. This means that there is plenty of opportunity for any real estate agent willing to take advantage of it.
In this post, I'll share my top strategies and some free and cost-effective tools for creating unlimited real estate content. You don't need to be a professional writer, reinvent the wheel, or even be the most creative to generate high-quality real estate content. All you need is a solid strategy to generate content consistently. In this post, you'll discover how to create unlimited real estate blog content, social media content, and video content.
10 Resources to Create Unlimited Real Estate Content
Free Keyword Generator Tools
The goal of content marketing is to have your ideal client find you organically in major search engines such as Google. You accomplish this with SEO and optimizing your content to rank as high as you can with the right keywords or keyword phrases. To find the right keywords you can use a keyword generator tool to tell you the monthly search volume or what the competition is for that keyword. Once you have made a list of keywords that you want to rank for you, you start building content around those keywords. This means you can use keyword generator tools to get content ideas by seeing what people are searching for and the questions they are asking. The best part is that most of the keyword generator tools have a free version available.
Here are some free keyword generator tools I recommend.
How to use these tools to get content ideas.
I am going to focus on my favorite tool that I use daily and that is Ubersuggest. Even though it is a free tool, if you are serious about doing SEO on your own, I highly recommend the basic plan. I recommend you keep all of your content ideas in a spreadsheet and organize them by four categories — real estate tips (buyer & seller education), city/community (market reports, events, things to do, etc.), and tours (property tours, neighborhood tours, etc.).
Go to Ubsuggest Dashboard.
In the left-side menu, click the 'Keywords' tab.
Then click 'Keyword Ideas'.
Then in the 'Discover new keywords' text field add a keyword then hit the + button. You can add up to 3 keywords. Feel free to keep mixing it up to get a wide variety of results. For example, you could add keywords like these.

CITY real estate
real estate tips
buying a home
selling a home
things to do in CITY
moving to CITY

Once you have entered your 3 keywords click 'Search'.
Right about the results, click the 'Questions' tab. This will give you more topics in the form of what people are searching for.
If you have a paid account, you can select the results you like and export them to excel. If you have a free account, just manually copy and paste it to excel to start building your topics list.
You can also use the 'Content Ideas' generator under 'Keywords' on the left-side menu.
TIP: you will have to play with it and most of the items will be variations on the keywords, but there is valuable info and be sure to go through the first few pages.
Online Forums
If you are looking for a source of inspiration for blog posts, social media content, and video topics that won't run dry, consider visiting an online forum. There are a number of advantages to using them as a way to get your creative juices flowing.
When it comes to generating real estate content ideas, it's often useful to work backward by identifying what information potential clients need or want and creating content to reflect it.
Doing this takes a lot of the guesswork out of content creation, as you already know there is demand for the content you're creating.
Go to Google and search for real estate forum, buying a home forum, selling a home forum, and you'll likely find at least one and probably a dozen different forums. You can also use websites like Answer the Public which allows you to type keywords or topics and see all of the questions people are asking.
Here are a few online forums I recommend.
See why so many agents are joining my real estate group!
Become a Modern Agent that drives more leads and closes more deals, and join my group that is empowering real estate agents like no one else is doing here at eXp Realty. Plus, get all my training and resources for FREE!
Keep more of your money all while building a solid real estate business.
Online Groups
Social media groups like Facebook and LinkedIn are great ways to see what other agents are doing and to see what people are asking. Social media groups are like niche forums. People discuss industries, interests, and all kinds of topics. Look for groups that don't allow lots of article sharing. Those are mostly spam. Look for groups that are real estate specific, specific to your local community, and chose groups that have a lot of questions and answers.
Research Your Competitor's Content
A great way to get ideas for content is to see what other real estate agents are doing locally and outside of your area. I am not saying to copy their content verbatim, but you can get ideas for content and make the content your own.
Take a look at the blog and the FAQ sections on your competitors' websites. See what topics they are writing about and what questions they're getting all the time, and build content around those topics and questions.
Also sign up for as many newsletters as possible to see the content they are putting out on a regular basis to give you more ideas.
Search Engines
Search engines such as Google will show you relevant content for any keyword or keyword phrase you search. One thing I like to do is to search for other blog articles on a broad topic to see the article that comes up. Most times from one blog article I can segment 5-10 content ideas that is perfect for blogs and video content. Again I am not saying to copy their content, but the ideas are nothing new. You always want to put your spin on the content topic and to make it sound like it is coming from you and your personality.
Some of my favorite searches for real estate topics.
Top questions for real estate agents
Buying a home
Selling a home
CITY real estate market
Real estate content ideas
Video Content (YouTube, TikTok, Reels)
YouTube and TikTok are great platforms to search for real estate content ideas. YouTube is already the 2nd largest search engine in the world. Many confuse YouTube for a social media platform. Most people when they need to learn how to do something, they quickly take to YouTube for a how-to video. YouTube is none for its long-form content.  TikTok, however, is quickly becoming a search engine for quick how-to videos.
So how can you leverage all of this video content? Find the most popular videos on YouTube, TikTok, and IG Reels with real estate-related keywords and look up other realtors to get ideas on what they are posting and what people are asking. Then look for those with views, comments, and other engagement, and you'll have the topics you should be focusing on with your content.
Local Community
Focus on topics that are related to your local area and community. So many real estate agents clog their content feeds with pictures of houses. If clients wanted to look at houses, they are going to websites like Zillow. Plus, remember you want your content to stand out. I always tell real estate agents that they do NOT sell houses, they sell a lifestyle in their community. Houses are everywhere, but why would someone want to purchase and live in your community?
If you become an expert in your local community and keep people updated on what's happening and things to do, you will become the go-to person for everything in your community including real estate.
Here are topics that you could make regular content on and get more ideas.
Market reports
Community events
Nightlife
Best local restaurants and bars
Family-friendly parks
Family-friendly activities
Dog-friendly parks and spots
Community spotlights featuring local businesses and organizations
Pros & Cons of your city or community
School districts
Tour popular neighborhoods
Tour model homes or listings
Topics about your community especially with video and blog content will get you more traffic and views than just standard real estate content and education. Remember the more you stay in front of people, they more they are likely to refer or use your real estate services.
AI Tools (Frase.IO)
Nowadays there are so many great AI tools that can be a great source for generating real estate content ideas. Although I do not use these to write my content and don't really recommend it, they are a great way to get content topics and even take the article they generated and make it my own. For me, this helps me to get those creative juices flowing.
One of my favorite AI Tools is Fraise.IO. There are so many features to not only give you real estate topics, but they can even help write them. They have a free and paid versions. I only use the free version.
Features of Frase.IO
AI content generator
Introduction generator
Outline generator
Paraphrasing tool
Paragraph rewriter
Blog title generator
Slogan generator
Summary generator
Value proposition
Sentence rewriter
Karuvi.Social
This is probably the easiest way to generate content on autopilot and that is with karuvi.social. My business partner and I developed karuvi for our very own real estate team. We wanted to take away the struggle of what to post on social media. We had agents spending 2-4 hours a day trying to figure out what to post and the content they were posting was simplifying not growing their following or generating any leads. We wanted to take that time they spend and put it back into income-producing activities.
We can all agree posting to social media is important. However, posting to social media is NOT an incoming-producing activity.
With karuvi you get access to daily social media content done for you, daily social media strategy, optimized hashtags, editable templates (editable in Canva), and other marketing resources. Plus, not only does this make great social media content, it makes excellent video content. So you can tackle two things at once.
To get access to karuvi, you can sign up for a monthly account for only $49 a month (about $1.63 a day), or for a limited time, you can get lifetime access for $299.
If you want to get access to karuvi for free, you can partner with my real estate group and get all of my resources and training for FREE. Click here to learn more.
I hope this helps. I know it is not everything. Take a moment and take a look at all of the information that is at our fingertips via the internet. Break out a spreadsheet and start making a list of content and then schedule it for when you want it to launch. It is not hard to come up with content, but it can be a little time consuming. My tip is to batch create and batch record everything and schedule it using a tool like a buffer.
If you have any questions, let me know.
Want me to do it all for you?
Learn how I can drive more traffic to your website and generate more real estate leads for you. I'm determined to make your real estate business grow using my 15+ years of experience to leverage local SEO, content marketing, social media, and paid marketing to drive traffic to your website and generate more real estate leads for you. Are you ready to generate leads on autopilot?
Based on 15 years of experience & client reviews