How to Get a Guest Pass to eXp World – Learn More About eXp Realty
Blog / How to Get a Guest Pass to eXp World – Learn More About eXp Realty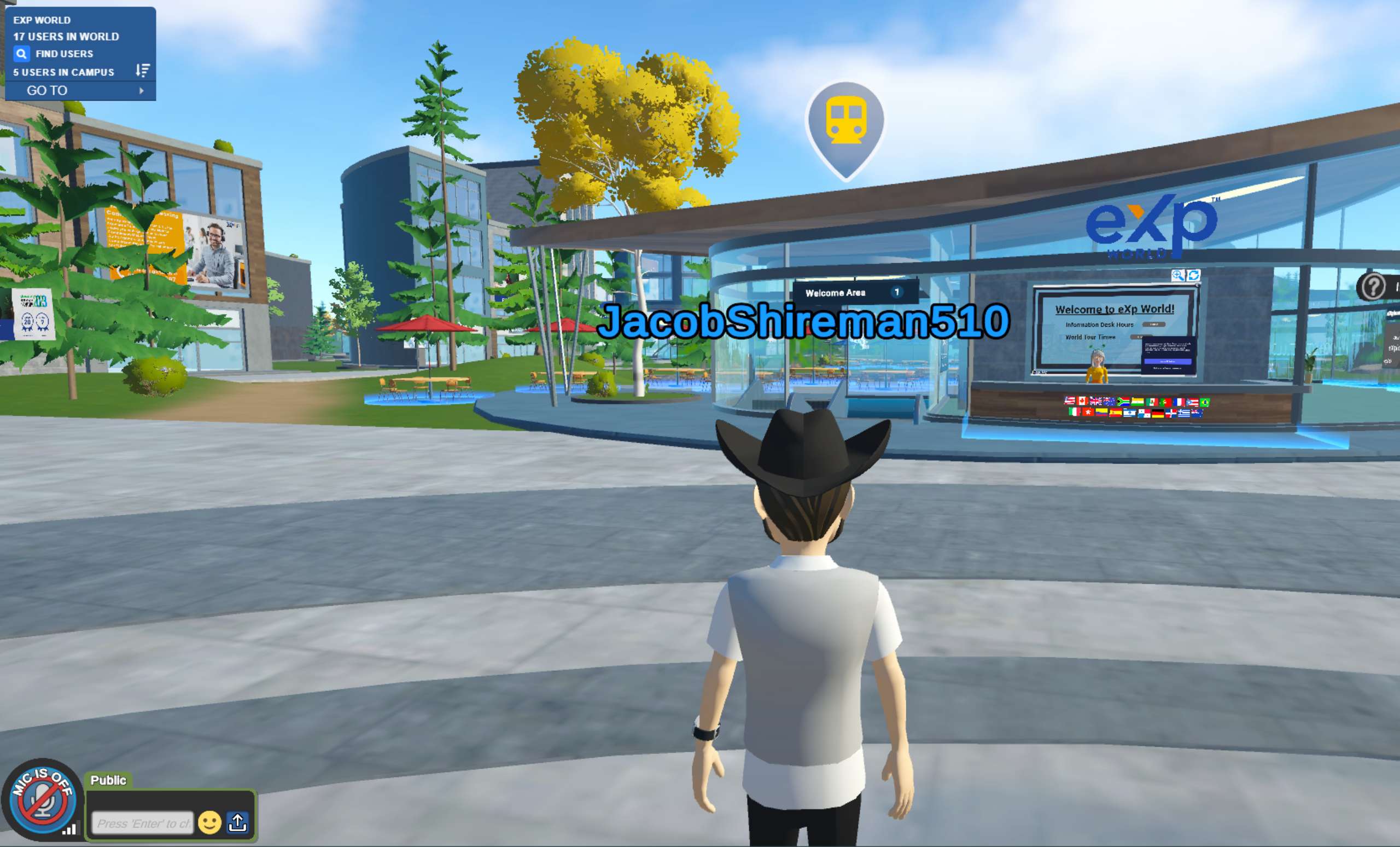 If you're a real estate agent looking for a revolutionary way to conduct your business online, you might want to consider taking a look at eXp Realty's virtual brokerage campus called eXp World.
eXp Realty, the world's first virtual brokerage, has been at the forefront of cloud-based real estate transactions since 2009. And within eXp World, agents and staff have access to an entire office support system, complete with virtual meeting rooms, auditoriums, and even a beach and soccer fields.
But how can you get a guest pass to experience all of this for yourself?
In this blog post, we'll explore the steps you need to take to get your hands on an eXp World guest pass to start exploring all of the amazing benefits and training eXp Realty has to offer.
How to Get a Guest Pass to eXp World – Learn More About eXp Realty
Who is eXp Realty?
eXp Realty is a global real estate brokerage that has been making waves in the industry since its inception in 2009. eXp was founded by Glenn Sanford, a form Keller Williams agent who knew there had to be a better way to do real estate. Known for its innovative approach to real estate, eXp Realty has become the fastest-growing brokerage in the world, with over 87,000 agents in over 23 countries as of March 6, 2023.
eXp Realty has achieved tremendous success by embracing technology and creating a cloud-based platform that allows agents to conduct their business remotely. This platform has allowed eXp agents to be more efficient and effective in their work, while also providing them with access to an unparalleled support system.
In addition to its cutting-edge technology, eXp Realty is also known for its commitment to agent success. The company provides agents with world-class training and support, as well as a unique revenue-sharing model that allows agents to earn passive income while also building their own businesses.
All of these factors have contributed to eXp Realty's rapid growth and its reputation as a game-changer in the real estate industry. As the largest independently owned brokerage globally, eXp Realty continues to attract top talent from all over the world, as more and more agents recognize the advantages of working with a company that is committed to their success.
With eXp Realty, realtors get to keep more of their money all while building a true and successful real estate business. eXp Realty is a true agent-centric brokerage!
To learn more about eXp Realty and more about what our team is doing differently to grow real estate businesses inside of eXp Realty, schedule a private call with me.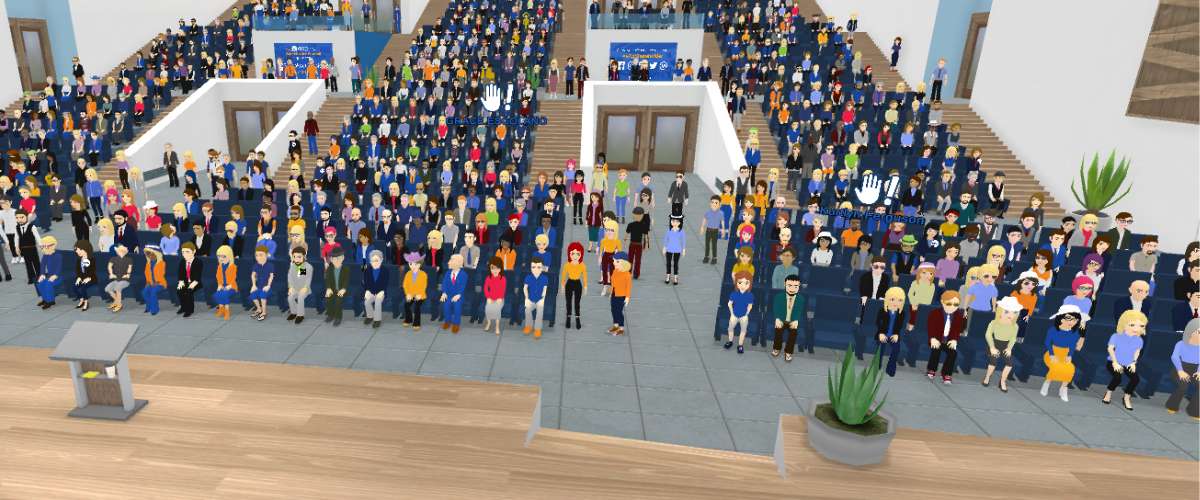 What is eXp World?
eXp World is the online campus where eXp agents and staff interact with one another, described by many eXp insiders as "The World". This virtual platform is a video experience that can be compared to "The Sims," where agents have their own avatars that can be personalized to their likeness.
Within eXp World, there are virtual meeting rooms, an auditorium, and even fun spaces like a beach and soccer field, making it a large and easily navigable campus that contains an entire support system staffed with offices that mirror those of a real-life office. These offices include accounting, human resources, brokerage operations, legal, tech support, and much more, providing everything an agent would need to conduct their business.
The avatars of eXp agents can move around the virtual campus and interact with others. They can talk to other avatars through their computer's microphone, and the experience is just like being in a room with a colleague. Plus, with fun spaces like the soccer field and beach, agents can take virtual breaks to recharge and have some fun.
eXp agents can even have their own private, customized office in eXp World, called Team Suites. These virtual environments are equipped with presentation tools, tech support, and can be branded to match an agent's personal brand.
eXp World was created by Virbela, an immersive technology platform that creates software for business, events, and education. It was acquired by eXp World Holdings in 2018, and since then, eXp agents have been able to take advantage of this innovative platform to conduct their business in a whole new way.
With eXp World you get access to:
80+ hours of LIVE training each week
Tech support
Broker support
Transaction support
Accounting support
Vendor support
And so much more…
One of the advantages of eXp World is the speed of response when you need help. In comparison to traditional brokerages, I have found that response times are much faster. I have NEVER waited over 10 minutes to speak with one of our brokers or receive assistance.
Furthermore, eXp Realty has over 900 cloud-based employees available to provide support at any time, and each of them is a specialist in their respective field. This means that you are not limited by your broker's experience and knowledge, giving you access to a diverse range of expertise whenever you need it.
How to get FREE access to eXp World?
If you're interested in getting access to eXp World, there are two main ways to do so.
The first option is to Join eXp Realty directly as an agent. When you join, you'll have the opportunity to choose a sponsor like myself (Jacob Shireman) who will help guide you through the onboarding process and provide support as you begin your journey with eXp. As a member of eXp Realty, you'll have full access to eXp World and all the resources it has to offer.
If you're not ready to commit to joining eXp Realty as a licensed real estate agent just yet, there's still a way to explore eXp World and see what all the hype is about. You can fill out the form below to receive a guest pass for two weeks, giving you the opportunity to immerse yourself in eXp World and experience everything it has to offer. During this time, you'll be able to speak with your specific regional broker, attend live eXp University training taught by top-producing agents and experts in their field, and explore all the resources and support available to eXp agents.
Whether you choose to join eXp Realty as an agent or explore eXp World as a guest, you'll have the opportunity to discover the innovative approach to real estate that eXp Realty has to offer. So don't wait – take the first step towards a brighter future in real estate by exploring eXp World today.
The Process of Receiving a Guest Pass
Fill out the form below. Be sure to use a real valid email address because this is how you will receive your guest pass.
We will submit your guest pass request to eXp Realty for approval.
You will receive an email with your login credentials and how to download eXp World to your computer and phone.
Conclusion
If you're interested in joining eXp Realty and taking advantage of all the resources and support they have to offer, we invite you to learn more about our real estate group inside eXp. By joining our group, you'll have access to exclusive benefits like
kvCORE lead generation training
Top social media training
Six private mastermind calls each week
Real estate marketing resources
All of this for FREE with no extra cost or split.
So what are you waiting for? Take the first step towards a brighter future in real estate by exploring our eXp Realty group today.
Get access to the most elite-level training & resources to help you skyrocket production in any market condition.
Learn more about how to become a Modern Agent that drives more leads and closes more deals, and what my group is doing differently to empower agents that no one else is doing here at eXp Realty. Learn how to keep more of your money all while building a solid real estate business.
Based on 15 years of experience & client reviews