How to Embed kvCORE Property Search Into Your Website & Blog
Blog / How to Embed kvCORE Property Search Into Your Website & Blog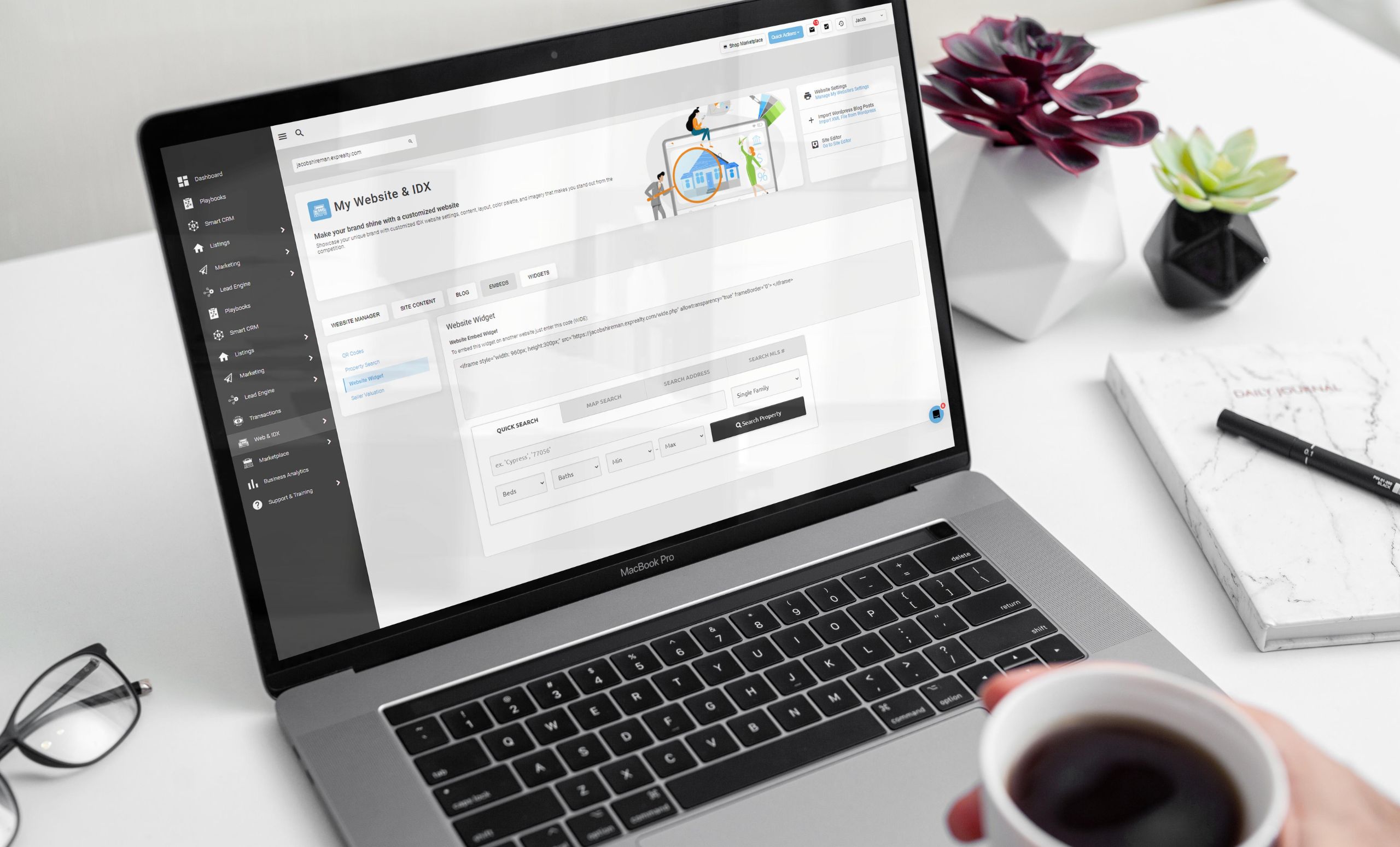 kvCORE is the top real estate platform on the market. It has amazing features that allow real estate agents to generate, nurture, and convert real estate leads. For those real estate agents who have their own website or blog, you can use some of the free (included) features of kvCORE on your website.
The free website embed features of kvCORE are:
kvCORE Property Search
kvCORE Website Search
kvCORE Seller Valutation
Using these features on your website is great because it allows users to search from your website and then they are redirected to another tab of your kvCORE website. The best thing of all is that you do not need to know any website coding to do this. It is as simple as copy-and-paste.
For those of you who want to have more control of your real estate website and want to have your own stand-alone website, this is a great affordable option to integrate kvCORE without having to purchase the license key for kvCORE's WordPress plugin. You instantly integrate it. Plus, you can add these embeds to your blog articles as well making it even easier for your users to search properties in their local area.
Today you will learn how to integrate kvCORE into your current real estate website and blog for free. I am going to show you step-by-step how to embed the kvCORE property search, kvCORE website search, and the kvCORE seller valuation onto your real estate website and real estate blog.
Get access to the most elite-level training & resources to help you skyrocket production in any market condition.
Learn more about how to become a Modern Agent that drives more leads and closes more deals, and what my group is doing differently to empower agents that no one else is doing here at eXp Realty. Learn how to keep more of your money all while building a solid real estate business.
Based on 15 years of experience & client reviews