eXp Realty Exposed | Why Agents Are Really Leaving eXp Realty
Blog / eXp Realty Exposed | Why Agents Are Really Leaving eXp Realty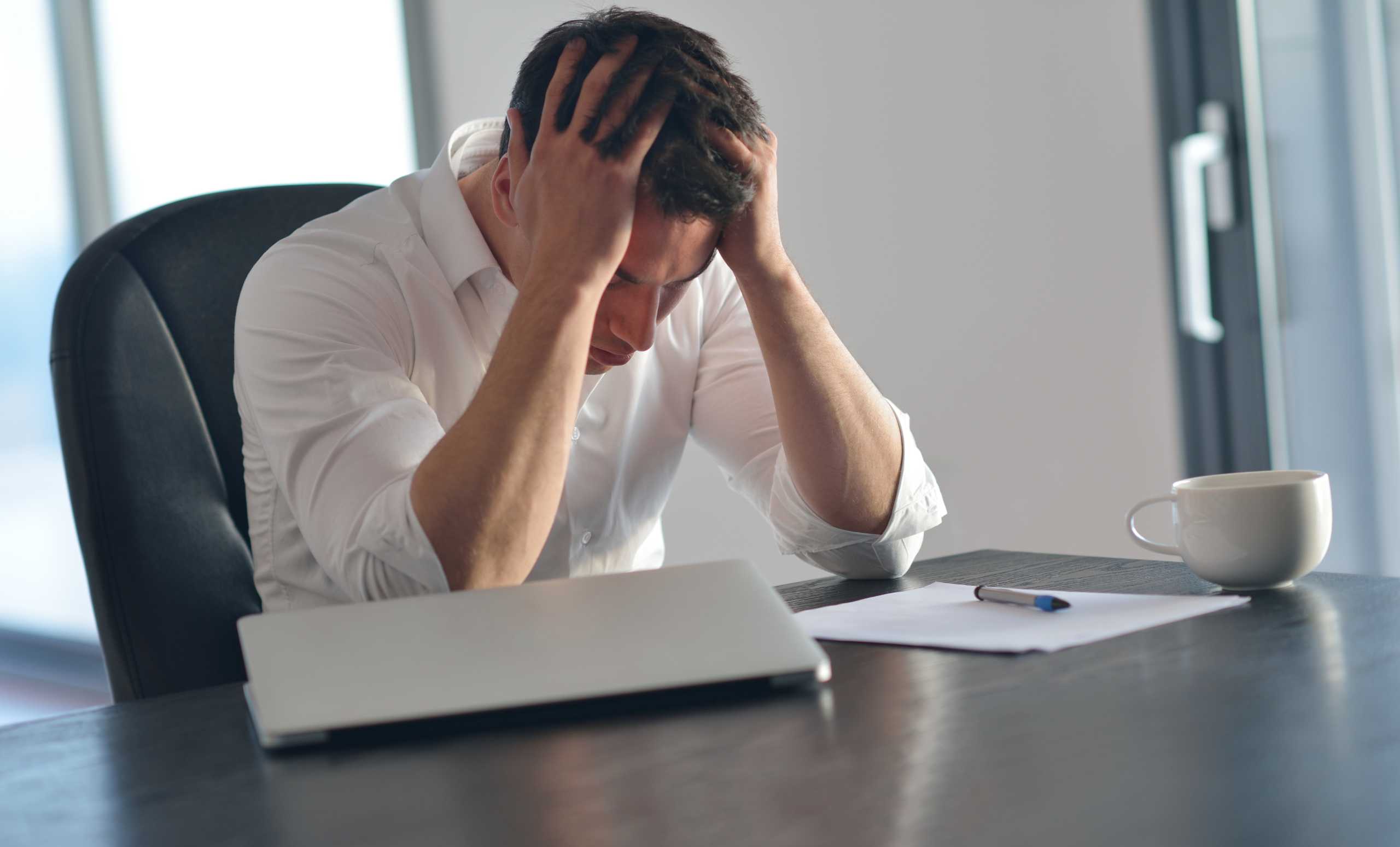 When I first decided to join and put my real estate license with eXp Realty, I did so much research on this disruptive brokerage model. Upon my research YouTube even suggested the title for searching "Why I left eXp Realty." The phrase "Why I left eXp Realty" is searched over 2,900 times a month.
So why are so many real estate agents searching for the negative and reasons to leave eXp before they even start? Agents are looking for the good and bad so they don't make the same mistakes that other real estate agents make.
I have been at eXp Realty for over two years and have seen agents come and go. In my opinion, eXp Realty is not for everyone!
In this article, I will talk about all of the reasons that I have seen why agents are leaving eXp and how you can decide if eXp is right for you.
Blog Title (Outline)
If you would rather watch or listen to this content, check out the video!
Real estate agents fail & leave the industry.
According to NAR, 87% of real estate agents fail within their first five years. There are some crucial aspects to succeeding in real estate. If certain tasks are not well executed, a real estate agent will not be able to compete in the competitive real estate market. Three key functions of a real estate agent are prospecting, listing properties in an appealing and dynamic way, and building relationships with clients.
Agents are also leaving the real estate industry because they are not making enough money because of a lack of sales. Plus, it is expensive to be a real estate agent. Between license fees, realtors fees, brokerage fees, marketing, etc. it can quickly drain one's bank account. This also applies to real estate brokerages as well.
Many real estate agents do not quit or leave because of a lack of skill, it is because of a lack of knowledge and because they didn't apply the right strategies in time.
Agents received wrong information & wrong expectations were set.
When joining eXp Realty, it's common for new agents to be excited and eager to share their experiences and knowledge about the company with others. However, in the case of eXp Realty, this enthusiasm can sometimes lead to the spread of incorrect or misleading information.
New agents who join eXp Realty based on this false information may find themselves unprepared for the realities of the job and the company's structure, leading to frustration and disappointment.
It's crucial for agents to do their own research and gather information from multiple sources before making a decision to join eXp Realty or any other brokerage. This will help them to have realistic expectations and avoid any disappointment.
It's worth mentioning that this can happen in any brokerage or company, so it's important to always be informed before making a decision.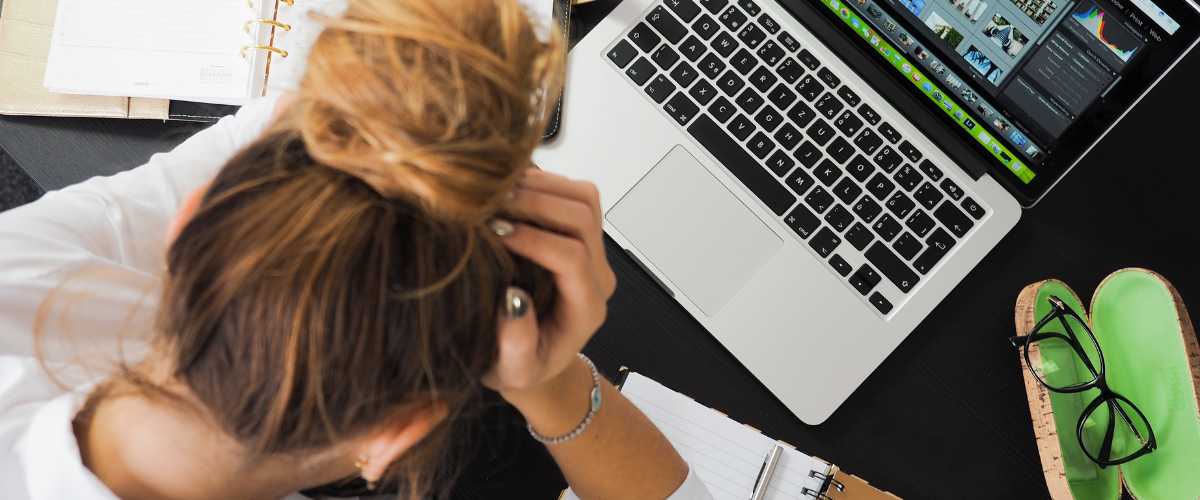 Agents become overwhelmed by eXp training.
Starting at a new brokerage can be challenging, and the transition period can be particularly overwhelming for agents who are new to eXp Realty. Real estate agents may quit eXp Realty due to the overwhelming amount of training and resources available to them. eXp Realty is known for its comprehensive training and resources, which can be both beneficial and overwhelming for new agents.
As a fully online brokerage, this requires agents to invest their time and effort in learning the systems and tools at eXp, such as kvCORE, SkySlope, and eXp World. However, without a clear understanding of the purpose and benefits of these tools, agents may find themselves struggling to navigate the new systems and feeling overwhelmed.
This is where the importance of understanding how these systems support the agent's business comes in. While most agents eventually figure it out, some might not, and they might give up before they had a chance to learn and grow at the company.
Therefore, it's crucial for agents to take their time, ask questions, and learn as much as they can about how eXp Realty works, before starting to use these systems and tools.
Agents have a hard time adjusting to a cloud-based brokerage.
eXp Realty is a cloud-based brokerage, which can be a significant adjustment for some real estate agents. Just because an agent is proficient in technology, it does not necessarily mean that they will excel in an online brokerage.
This type of brokerage is different from traditional brokerages, and it can take some time for agents to become comfortable with it. If an agent is unable to adjust, they may decide to quit.
It's important to acknowledge that real estate as an industry can be challenging and demanding. Without a strong level of self-accountability, it can be even harder to work in a virtual brokerage. Some agents may attribute their lack of growth to the company or the broker, but it's important for them to understand that success in real estate requires hard work and dedication.
When an agent decides to leave eXp Realty, it's important for them to reflect on the reasons why it wasn't working out for them and if another company would be a better fit. It is essential for the agent to be honest with themselves about the reasons for their decision, rather than blaming the company.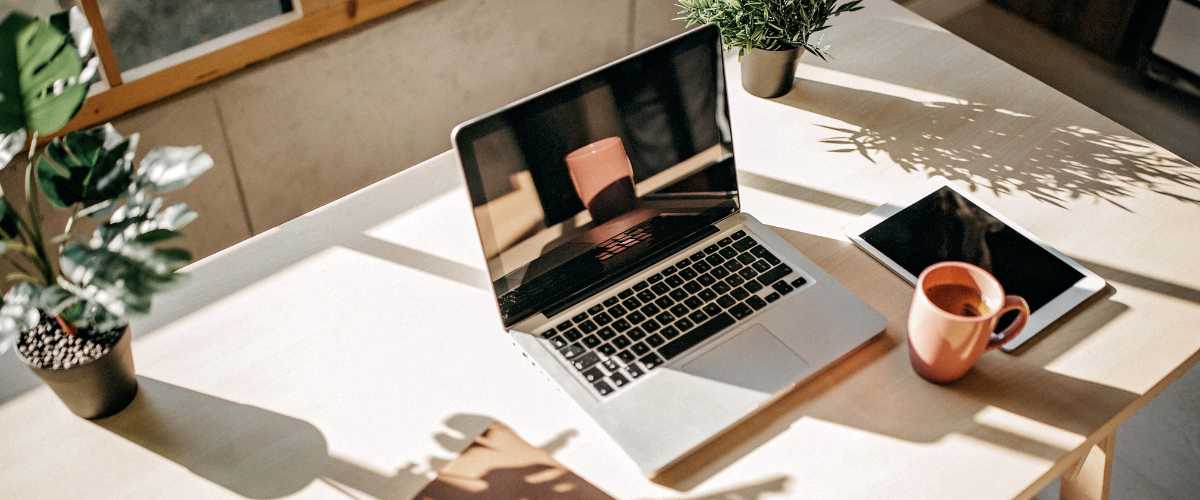 Agents want a physical office to conduct business.
Another reason why agents may quit eXp Realty is that they may miss the traditional aspect of having a physical office to conduct business. While eXp Realty does have a virtual office, some agents may feel more comfortable having a physical office to meet with clients and conduct business rather than work from home.
While eXp Realty's virtual platform, eXp World, offers many advantages and benefits, some agents may find it more suitable to work in a traditional office setup.
Having a physical office is not a requirement for success in the real estate industry, but some agents may believe that it is. This perception can lead them to leave eXp Realty in search of a brokerage with a physical office. Most top-producing agents are never found in the office conducting business, they are out in the field sitting in a coffee shop with their clients or in their client's homes.
eXp Realty allows agents to lease or own their own office space, but this option may not be feasible for everyone. However, eXp Realty does provide FREE access to office space through Regus. If a Regus office is available in that area, the agent may use it FREE of charge.
Many agents who come to eXp Realty are used to working in a traditional office environment, coming from brokerages such as Keller Williams and Coldwell Banker. For some of these agents, working remotely may not be suitable, and they may choose to go back to their previous brokerage or find a new brokerage that aligns with their needs.
However, many agents stay with eXp Realty and find it to be a highly effective and convenient way to work saving them time and allowing the to focus on more income-producing activities and eliminating the commute time to the office.
Agents don't plug into eXp Realty enough.
To be successful with eXp Realty, it is important that agents plug into the company's resources and network. Some agents may fail to do this, which can make it difficult to be successful with the company. As a result, they may decide to quit.
Being a virtual real estate brokerage, it can be easy to become disconnected.
This is why it is very important who you choose as a Sponsor at eXp, and what that Sponsor can offer you. Things offered by our group include weekly mastermind calls, top-of-the-line social media training, production training, mentorship, coaching, kvCORE training, sales funnels, and more.
Click here to learn more about joining my real estate group at eXp Realty
Agents who fail to engage in the training, attend meetings, join groups and utilize the available technology and tools at eXp Realty may not fully understand the potential of the brokerage and may not be successful. These agents may also think that a traditional brokerage is a better fit for them.
While eXp Realty operates very differently compared to other traditional brokerages, it can be highly successful for agents who actively participate and engage with the resources and opportunities provided. These resources include platforms like Workplace by Facebook, eXp World, and in-person events, which are great ways for agents to connect with their peers and get the most out of their experience with eXp Realty.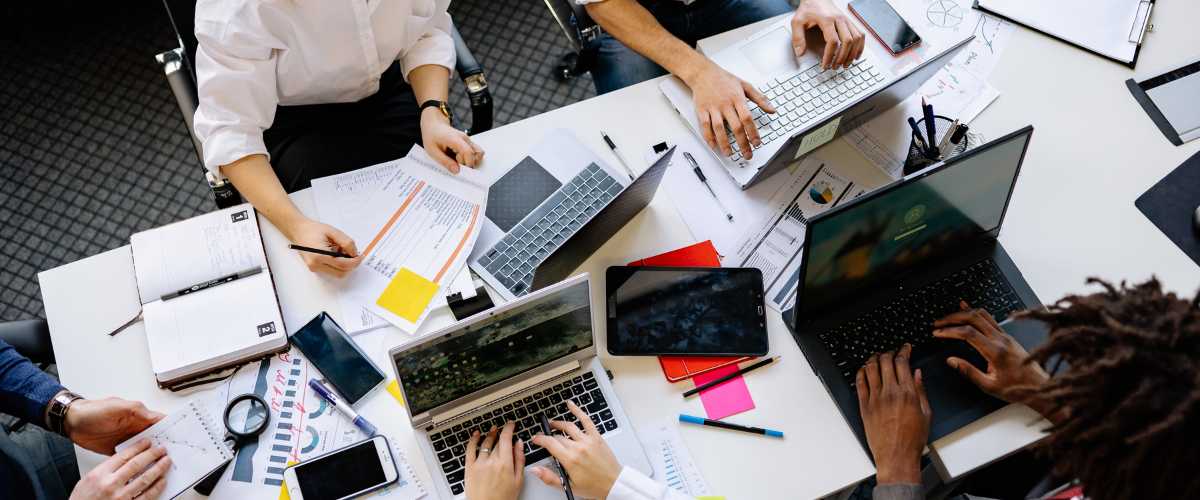 Agents choose the wrong sponsor.
When joining eXp Realty, you get the opportunity to choose a sponsor. A Sponsor is a licensed real estate agent with eXp Realty who acts as a guide to help the new agent navigate the brokerage and the industry. The sponsor should be someone the agent can look up to and trust, who can provide guidance and support as they build their business within the company. They act as a support system, a sounding board for ideas, and a source of guidance and advice. They help new agents to better understand the eXp Realty model, its resources, and its culture.
Choosing the right sponsor is crucial for new agents as it can greatly influence the success of their business. An experienced and effective sponsor can help new agents make the transition to eXp Realty much easier and help them to achieve their business goals. They can provide valuable support and help new agents avoid common mistakes and pitfalls that often lead to frustration and burnout. They can provide insight into what has worked well for them in the past and help new agents learn from their experiences.
However, if an agent chooses the wrong sponsor, it can be detrimental to their growth and success. It can lead to a lack of direction, poor guidance, and lack of support, resulting in frustration and dissatisfaction. If a new agent does not feel that their sponsor is providing them with the support and guidance they need to be successful, it can lead to a lack of motivation and confidence. They may not be able to learn and grow as much as they would with a better-suited sponsor, and in some cases, this can lead to agents deciding to quit eXp Reality.
Choosing the right sponsor is a key step in ensuring success as an agent with eXp Realty. New agents should take the time to find a sponsor who is experienced, knowledgeable, and who they feel comfortable working with. By having the right sponsor, new agents can set themselves up for success and avoid common pitfalls that can lead to frustration and quitting eXp Reality.
Click here to learn more about how to choose the right sponsor for you.
Agents join eXp Realty for all of the wrong reasons.
Another reason why agents may choose to leave eXp Realty is that they join the company with the wrong reasons. For example, some agents may be drawn to eXp Realty for the opportunity to build revenue share. While revenue sharing is a valuable opportunity, it should not be the primary focus for most agents when joining the company.
Revenue sharing is eXp's system for rewarding agents who help grow the company by receiving a share of the revenue from agents they sponsor. While it's true that experienced and well-connected agents who have already established their business can take advantage of revenue sharing, for most agents starting out, building their revenue share team can be challenging and time-consuming, especially if they are also trying to focus on building the sales side of their real estate business.
Over time, when they don't see the growth they had expected in their revenue share, they may get disheartened and choose to leave the company in search of other opportunities. However, what agents might not fully understand is that the opportunity to earn revenue share doesn't add any extra costs or responsibilities to their business. it is paid out of the company's side of the commission, so it is an added benefit to all other benefits eXp offers. Agents should view revenue share as an extra perk rather than a main focus.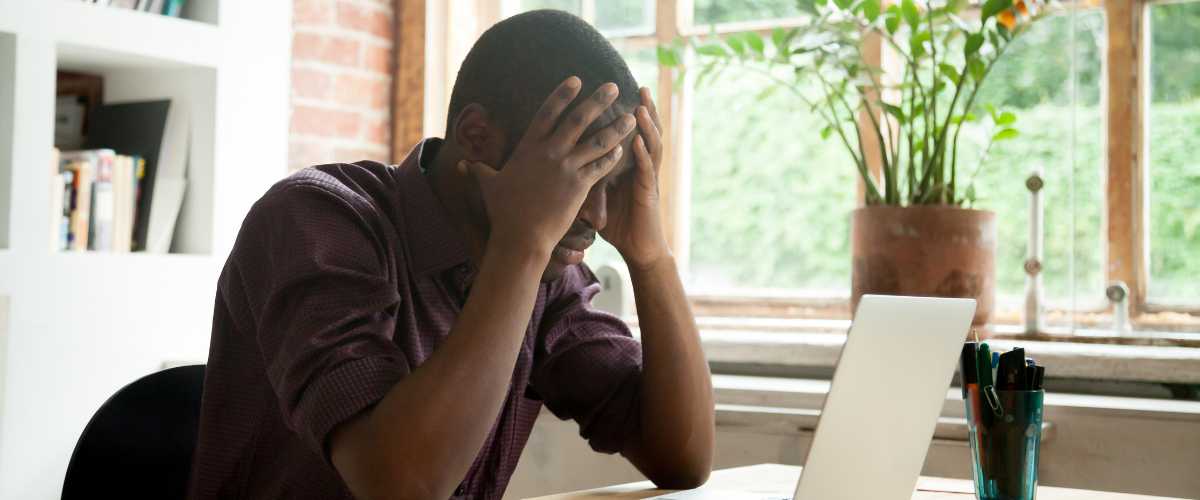 Agents decide to join a real estate team.
When a new agent joins eXp Realty, they may start out working as a solo agent, but later realize that they would prefer to be part of a team. eXp Realty has many great teams across the country, but not every agent is able to find the right team for them. That's why choosing the right sponsor when joining eXp Realty is so important.
Your sponsor acts as a mentor and guide and should be someone you trust and can rely on. A good sponsor can help you achieve your goals and navigate the brokerage, even if you decide not to join a team. They can provide valuable support and help you to overcome any challenges you may face as a solo agent.
It's important to keep in mind that, while joining a team can be a great opportunity, it's not the only path to success. A good sponsor can help you achieve success whether you're on a team or working independently. So, when you're considering eXp Realty, be sure to choose a sponsor who you believe can help you achieve your goals and be an asset to you in the long run.
Our real estate group at eXp Realty provides top-of-the-line training and resources to agents for free (no extra cost or split). Click here to learn more.
Agents think they can make more money at another brokerage.
As a real estate agent, it can be easy to fall into the trap of thinking that a different brokerage may offer better opportunities and lead to more success. However, it's important to understand that becoming successful in any brokerage takes time and effort.
Many eXp Realty agents were with other brokerages before coming to eXp and have become top producers in the company. This is not due to the brokerage, but rather the agent's own determination, work ethic, and use of the resources that are provided to them.
It is important for agents to remember that no brokerage is perfect and there is always room for improvement. eXp Realty understands this and works to continually improve for its agents. Instead of getting caught up in the idea that the grass is greener somewhere else, agents should focus on putting in the time and effort to make their real estate business successful, wherever they choose to operate.
Conclusion
eXp Realty boasts one of the highest agent retention rates among real estate brokerages. With a retention rate of over 70% over a period of 5 years, it's clear that agents who join eXp are satisfied with the company and its opportunities. A large percentage of agents who left never sold a home, which illustrates that productive agents tend to stay and thrive at eXp.
The company offers a great environment for agents looking to grow their business and be part of a forward-thinking and constantly evolving brokerage. eXp Realty is a cloud-based brokerage, it requires agents to adjust and learn how to navigate it but the company offers extensive training and support to help agents succeed.
However, eXp Realty may not be the best fit for agents who are already feeling overwhelmed or who have difficulty adjusting to a new working environment. It's important for agents to consider their own abilities and comfort levels before making a decision to join the company. But for those who are willing to put in the effort and take advantage of the company's resources, eXp Realty can be a great opportunity for success in the real estate industry.
Get access to the most elite-level training & resources to help you skyrocket production in any market condition.
Learn more about how to become a Modern Agent that drives more leads and closes more deals, and what my group is doing differently to empower agents that no one else is doing here at eXp Realty. Learn how to keep more of your money all while building a solid real estate business.
Based on 15 years of experience & client reviews