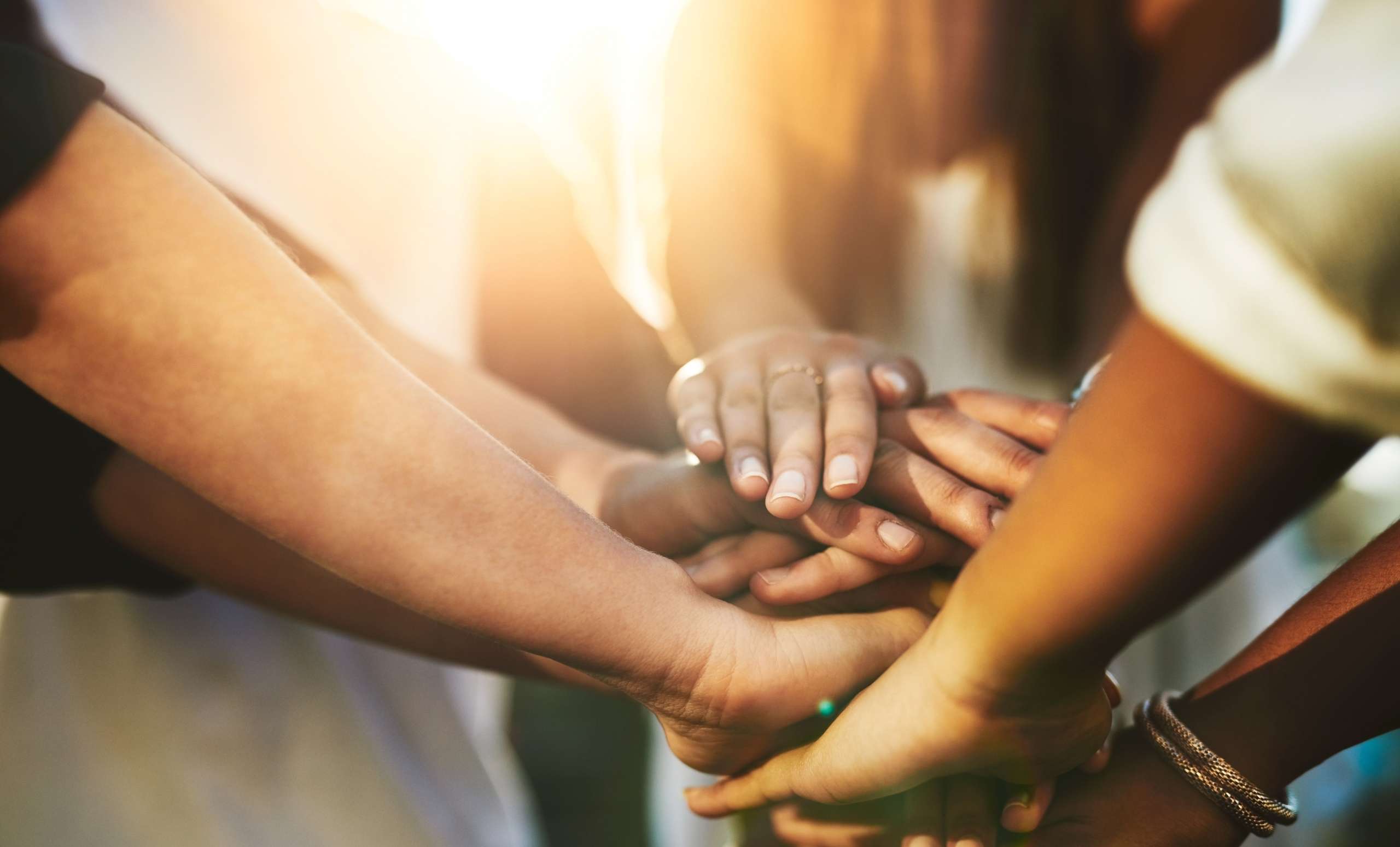 If you're considering joining eXp Realty, you NEED to understand the importance of choosing the right sponsor. Joining eXp Realty has changed my life, but that is largely due to selecting the right sponsor, Tharmila Rajasingam, inside of the Wolf Pack here at eXp Realty.
Choosing a sponsor at eXp is very different from any other brokerage out there. Most brokerages you would interview with the real estate broker about what the brokerage has to offer. At eXp, you have the add bonus of choosing a sponsor at eXp.
So many real estate agents are joining eXp and not choosing a sponsor. Plus, so many agents just join not caring who their sponsor is. So today I am going to go through the frequently asked questions of what an eXp sponsor is, why it is so important, and what my group has to offer if you were to name me as your sponsor at eXp Realty.
I am not here to convince or influence you on who to choose as a sponsor at eXp Realty. My goal is to provide the correct information so you can make an educational and logical decision on who is the right eXp sponsor for you.
Frequently Asked Questions About eXp Sponsorship
What is an eXp sponsor?
An eXp Realty sponsor is a real estate agent who is currently licensed and holds their license with eXp Realty. When a real estate agent applies to join eXp Realty, they have the option of a choosing a sponsor of their choice. When the agent fills out their Independent Contractor Agreement, they will name the sponsor of their choice. Then as long as both real estate agents are currently licensed and with eXp Realty the agent's sponsor will receive a percentage of the gross commission income. The commission paid to the sponsor is out of eXp Realty's commission split and not the agent's split.
Shouldn't your sponsor be local?
No, an eXp sponsor does not have to be local. This is a common misunderstanding with sponsorship at eXp Realty that the sponsor should be local to the real estate agent, or there is an added benefit to having a local sponsor. Because of eXp Realty's amazing brokerage, we can partner (sponsor) agents globally as long as eXp Realty is operating in that area.  In my opinion, you could be limiting yourself by focusing local. Unlike traditional brokerages where you are interviewing the brokerage, at eXp you get to interview and choose from ANY licensed eXp Realty agent to partner with you to grow your business. Plus, this allows you to search for the right sponsor that can help you grow your real estate business with their resources and skillsets.
How do you get a sponsor for eXp?
Start searching and interviewing, because again you can choose ANY eXp agent globally to be your sponsor. This is an opportunity for you to searching on Google, YouTube, TikTok, and other social media platforms for an eXp sponsor.
When you have decided on an eXp sponsor, you will then fill out the application to join eXp Realty, and then you will complete your Independent Contractor Agreement. In the very last question it asks is who do you wish to name as your sponsor, you will put the name of your sponsor there. Whoever you choose here is who will be your sponsor at eXp Realty.
Do you have to have a sponsor at eXp?
Technically, you do not need to have a sponsor at eXp Realty. You can simply join eXp Realty with the company as your sponsor. However, this is not advised as choosing a sponsor doesn't cost you anything. Also, you do not receive any additional benefits by naming the company as your sponsor. You simply lose out on any potential benefits, resources, and collaboration that you would have received by naming an eXp agent as your sponsor.
Sadly thousands of real estate agents are joining eXp every month without naming a sponsor, and then realizing they did not do enough research and should have chosen a sponsor. I am not saying that you cannot be successful and cannot build a great business with the company as your sponsor, but why would you want to do that. Especially, when group like mine is providing agents training that you cannot get anywhere else such as social media marketing, production, content marketing, local SEO, social media content done for you, kvCORE training, and so much more. To see what my group is doing differently with the Wolf Pack inside of eXp Realty, click here to learn more.
Do eXp sponsors get paid?
Yes, your sponsor does get paid through eXp's system called Revenue Sharing (RevShare). The eXp sponsor receives a percentage of the sponsored agent's gross commission for as long as both agents are licensed with eXp Realty. Revenue share is paid out of eXp Realty's side of the commission split, and it is not an additional split or fee that the agent must pay.
Contrary to rumors, eXp agent's do not get paid when someone joins. The agent or his downline must produce in order to receive RevShare. Also, eXp has a reputation of only caring about recruiting and this is simply NOT true. Only 12% of eXp agents actively recruit agents, while the other 88% only care about production. Because of eXp's agents commitment to production, eXp Realty is the No. 1 Transaction Volume Brokerage in the United States.
Why is choosing the right sponsor at eXp important?
The eXp sponsorship process is vastly different than most other traditional brokerages out there today. Usually, you would interview with the real estate broker about joining their brokerage and what they have to offer. At eXp Realty, agents have the opportunity to choose any agent with eXp to be their sponsor.
Who you name as your sponsor is one of the most important decisions you will make at eXp Realty as it will impact your entire experience, and your future organization's experience.
Here are some things to keep in mind and consider while searching for a sponsor at eXp.
Is the sponsoring agent capable of helping you create the business you're looking to create?
Do they provide resources in areas that you are looking to improve in? (i.e. social media, video content, production, etc.)
Is the sponsoring agent able to help you achieve your goals?
Is the sponsoring agent's upline have a system place to train and nurture agents?
The reason you should interview the agent and ask questions is because to fulfill the roll as a sponsor the agent only has to influence you and share eXp Realty with you. Here is the definition and duties of a sponsor according to the independent contractor agreement.
A sponsor's sole requirement to qualify as a sponsor is selection by the joining agent as having been the most influential
person in his or her decision to join eXp Realty. Sponsors are encouraged to support joining agents throughout the joining
process and beyond, but are not required by eXp Realty to do so. If the selected sponsor has made representations or
promises above and beyond referring a joining agent to eXp Realty, it is the sole responsibility of the joining agent to confirm
the sponsor's ability and intent to deliver all additional support promised. eXp Realty is not responsible for enforcing
agreements between agents made outside of this ICA.
As you can see, choosing a sponsor greatly impacts your future success at eXp Realty and the results that you're looking to achieve.
Can I change my sponsor at eXp?
No, you simply cannot just change your sponsor. This is why it is important to choose your sponsor wisely. The only way to name a different sponsor at eXp Realty is you must leave the company for greater than six months., you will lose any revenue share line that you've built and any unvested stock you may have accumulated.
Here is what the independent contractor agreement says about choosing a sponsor and changing a sponsor.
THE FOLLOWING IS A SIGNIFICANT DECISION WHICH IS IRREVOCABLE. PLEASE PAUSE TO CONSIDER CAREFULLY WHO THE MOST INFLUENTIAL INDIVIDUAL IN YOUR DECISION TO JOIN EXP REALTY WAS. CHANGES IN SPONSORSHIP WILL NOT BE MADE.
How did I choose my sponsor at eXp?
I had originally reached out to some realtors that I knew and asked them about their brokerages. One of them was with eXp Realty and he sent me a video of eXp Realty Explained. Once I saw eXp's brokerage model, I just could not unsee it. I then began to Google everything I could about eXp and watch every YouTube video I could. I then stumbled on Mike Sherrard's YouTube channel and was just wowed by everything he and Connor Steinbrook offered inside of the Wolf Pack. I was also amazed at the power players in their upline that I would have access too. On top of that I choose the Wolf Pack because I could offer everything they would offer me to agents in my downline.
Then while going through all of Mike's videos, I stumbled on a video of Mike interview one of his new agents, Tharmila Rajasingam, and I just knew I need to talk with her. After talking to her, I instantly knew that is who I needed to partner with. The reason I chose her was that we had similar backgrounds in marketing and that I new we could partner together and build something amazing at eXp Realty. Especially, with the Wolf Packs amazing value stack to agents.
It was the best of both worlds. Fast forward two years later, Tharmila have built an amazing value stack of trainings and resources to add to the vast amount of value that the Wolf Pack and eXp Realty provides.
Plus, because of the amazing brokerage modal, she is in Toronto, Canada, and I am in Houston, Texas.
I looked for someone who already had all of the systems and resources in place, and that I could build upon. I have more than fifteen years in marketing and knew that I wanted someone to compliment my skillsets and strengthen my areas of weakness.
What do I have to offer as a sponsor at eXp?
One of the most important things to me in sponsor agents is that I can truly help them grow their real estate business and accomplish their business as well as their personal goals. I have take my fifteen years in market, web design, SEO management, and branding to create a resources and trainings to grow my agent's real estate business expediently.
Plus, my agents and I have access to all of the resources that Mike and Connor have developed for the Wolf Pack. Resources include:
Access to Mike Sherrard's Social Media Academy
Access to the Wolf Pack Hub
Access to Connor Steinbrook's team building training
Access to production training
And so much more.
Plus, my agent's get exclusive access to my resources that include:
Access to Karuvi.Social (social media content platform for realtors that provides daily content, strategy, and editable templates)
Access to Tharmila Rajasingam's kvCORE Lead Generation course
Access to my premium website templates
Access to my agent attraction funnel
Access to my online optimization strategies
Access to my full-service marketing company
Access to six mastermind calls per week
And so much more.
Click here to see everything that you get for choosing me as your sponsor.
Conclusion
More than likely, if you are reading this post, you are considering joining eXp Realty and not sure who to name as your sponsor or not sure about they current sponsor you are think about choosing.
Whatever path you are at, I recommend that you book a one-on-call with me and let me answer any questions you may and show you what our group is doing differently at eXp.
Something I hear quite often is that agents wished they would have named a different sponsor after they've signed up already. I have even had agents saying the wish they had done more research and found our group to get access to training that is unlike any training out there.
So before you make a decision, book a no pressure call with me and get all the information so you can make an educational and logical decision that is right for you.
Get access to the most elite-level training & resources to help you skyrocket production in any market condition.
Learn more about how to become a Modern Agent that drives more leads and closes more deals, and what my group is doing differently to empower agents that no one else is doing here at eXp Realty. Learn how to keep more of your money all while building a solid real estate business.
Based on 15 years of experience & client reviews