6 Reasons Every Real Estate Agent Should Have a Blog
Blog / 6 Reasons Every Real Estate Agent Should Have a Blog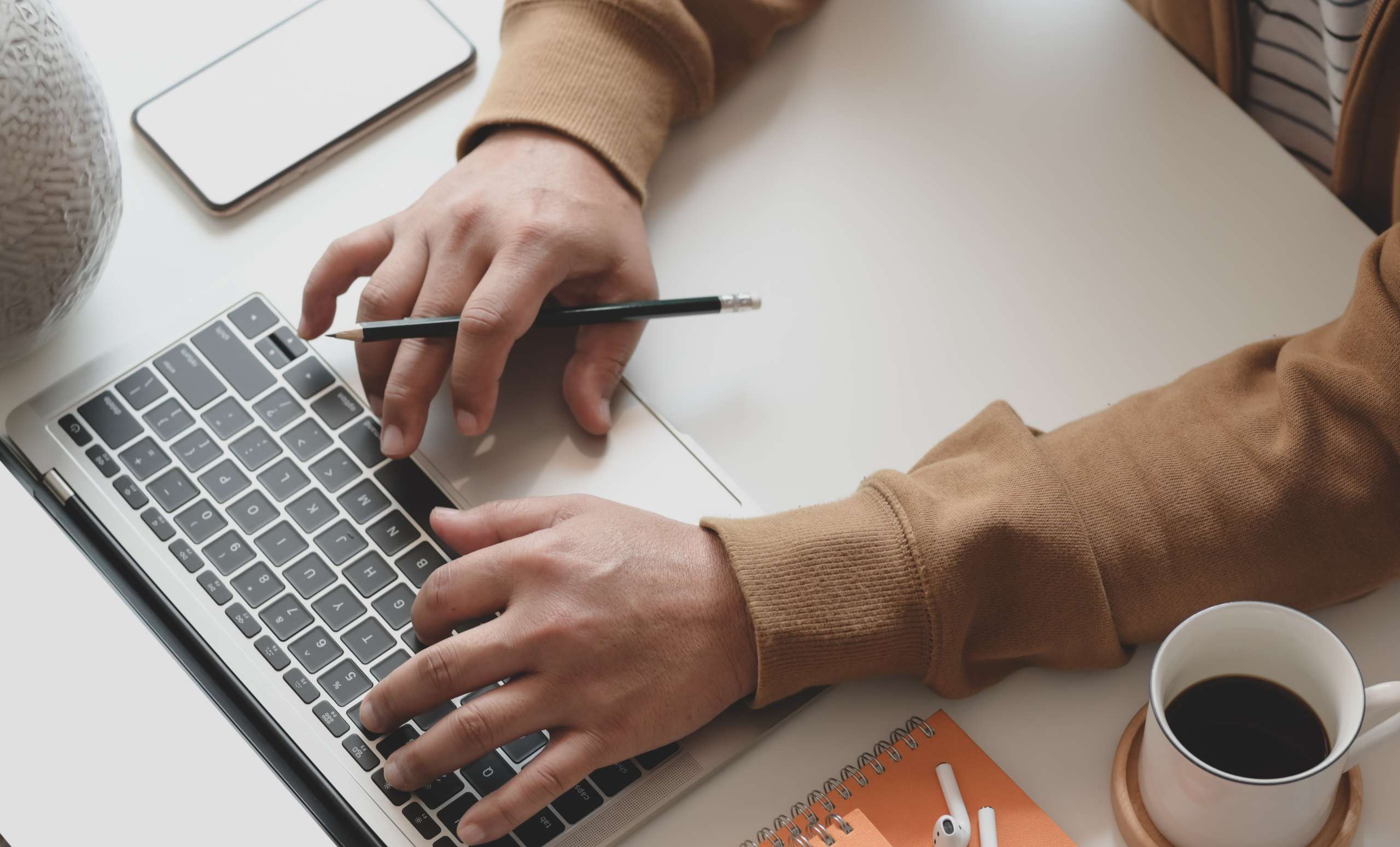 Realtors are always looking for a way to generate and attract more real estate clients. One of the easiest and most cost-effective ways to connect with homeowners looking to buy or sell is by adding a blog to your real estate website. A real estate website blog is a proven marketing strategy to attract new clients and establish yourself as the "go-to" and trusted authority in your community.
Blogging should be part of your overall marketing plan. It's an inexpensive but impactful way to gain exposure and brand recognition for your real estate business.
"Producing content costs 62% less than traditional marketing formats, but generates 3x the leads." — Hubspot
Need more proof that it works? You are reading my blog.
6 reasons to start blogging
Sidenote: A well-built and high-performing real estate website is key to any agent's success. Get a website that drives more traffic, generates more real estate leads, and converts them into clients. Let my team and I help grow your real estate business. Book a free consultation today.
Increase traffic to your real estate website.
Google and other major search engines are changing and improving their search engine algorithm on an ongoing basis and even real estate SEO experts don't always agree on the best strategies to attract maximum traffic to websites.
Google rewards websites with fresh and relevant content by moving them up in search rankings.
This need for constantly refreshed content is neatly satisfied with a blog you update regularly by adding new content in the form of blog posts/articles.
The blogs you write will drive traffic to your website as well as provide helpful content to your target audience that will attract them to your real estate services.
Businesses that blog get 55% more traffic to their sites than those that do not blog.
Great blog content provides your audience with useful information that will rank in keyword searches. You will also have more engagement on your website when you provide information about yourself, plus engaging blog topics where your readers can get information on:
Market updates
Tips on selling a home
Tips on buying a home
Renting vs. buying
Neighborhoods in their community
Restaurants and entertainment in the community
Things to do in their local area
Make sure your blog attracts the right kind of traffic to your website by appealing to your target audience. Who are you trying to reach, and what information are they searching for?
It's also important to publish blogs frequently. One blog topic might draw a buyer or seller in, but other blog topics that appeal to them will keep them coming back. Publishing blogs regularly keeps your content fresh and relevant.
Reach buyers in your local market.
Your primary focus is growing your business by attracting more clients. So your number one focus should be to make it easy for people to find you.
Blog posts that are adapted for search engines, using relative real estate keywords, put your real estate business in the path of people who otherwise wouldn't know about you.
Businesses that blog have 126% higher lead growth than those that don't. — Hubspot
You likely already list your real estate services on your website, but blog posts give you room to outline your process, show you as a "go-to" authority, and detail all the extra value you add.
As you develop ideas for blog topics, keep them local. Provide your audience with helpful and specific information geared toward the locations that you cover. Remember as a realtor you do not sell homes, you sell the lifestyle of living in the community.
If you write blog articles about what it is like to live in the area, community events, local news, local market, restaurants, family-friendly activities, real estate tips, and trends in your area,  your blog will reach more people in your city. You will reach buyers and sellers in your target location, build a local audience, and build credibility as a realtor.
Establish yourself as a real estate expert and a credible resource.
There are over 1.5 million real estate agents in the US, why should a client use you as their agent? Your next client needs to know more than your designation to want to work with you to buy or sell a home.
What are real estate clients looking for? 
They want to know your knowledge of the current market.
They want to know your experience with buying and selling in their market.
They want to know your knowledge of their market.
They ultimately want to know if they can trust you.
Buying or selling a home is a major life event for most people.
Writing consistent blog articles provides an excellent opportunity to share your knowledge and expertise as a real estate agent. The topics that you write about can position you as a "go-to" authority in your area.
With your blog, you can share valuable information with your target audience, showing them that you are a credible source on these topics. What you choose to write about can and should highlight your expertise, authority, and any areas in which you specialize.
Generate and nurture real estate leads.
Having a real estate website is like having a salesperson and assistant who work nonstop whether you are busy or sleeping. People will view your website to find the information they need before they attempt to contact you. In fact, they may browse online for a long time before reaching out.
93% of online experiences start with a Google Search. — Neil Patel
They may be doing the research before moving to a new city, a new neighborhood, or buying their first investment property.
So how can you use a blog post to encourage engagement?
Have a clear call to action.
Have a newsletter sign-up or subscribe form.
Have a call now or book an appointment link.
By writing consistent blog articles on various topics about real estate and the local community, you can nurture leads by having them consistently come back to your website's blog for all things real estate and the local community.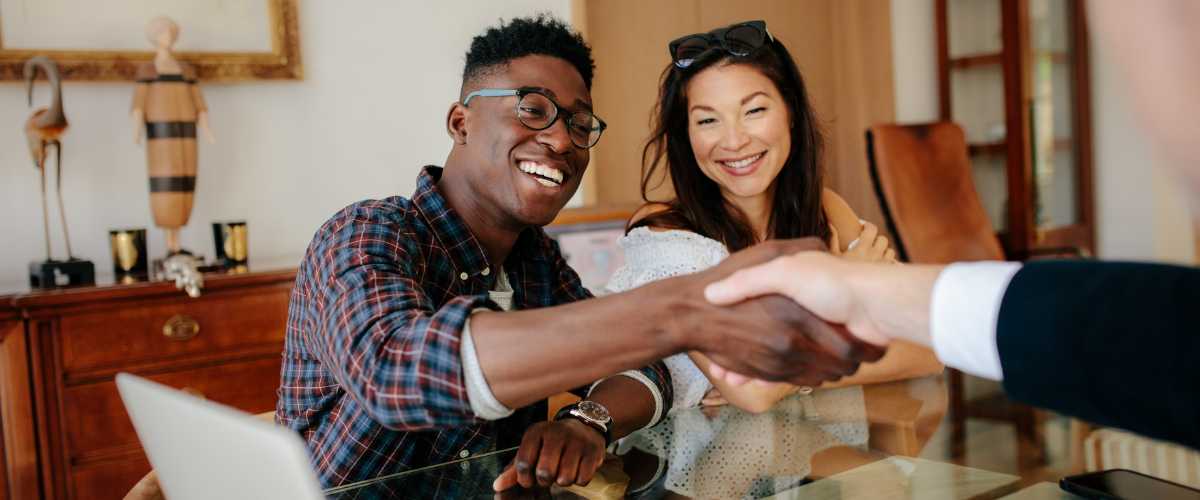 Stay relevant with your real estate clients.
As real estate agents, we know that we want to keep connected with our current clients so that they will refer us or use us for future real estate transactions. Staying front of mind is what helps keep word-of-mouth referrals in our pipeline.
Have you given any consideration to why your clients would follow your social media channels and stay connected between real estate transactions?
They are not interested in all of the latest listings or recent sales because they just bought a home, but if you are blogging relevant content about the community, upcoming events, new businesses, seasonal tips on homecare, and other daily living topics they are more frequent to keep visiting your website and stay up-to-date on your latest articles.
Businesses that do 4 or more blog posts per week get 3.5x the traffic of those who post one or fewer weekly. — Hubspot
Need any ideas on what to blog about? Attract potential clients with these real estate blog ideas.
Create long-term value and return on investment.
Unlike paid ads, local SEO is a long game for real estate lead generation. When you are creating valuable content that establishes your expertise as a real estate agent for your target audience, you are developing content that is evergreen and that will last.
The information you provide will be helpful in the long term, allowing you to drive traffic to your website, generate real estate leads, and improve your website's ranking on Google and other major search engines.
The ROI of your real estate blog isn't instantaneous, it's something that builds over time.
Hubspot states that half of its sales come from previously published content.
High-quality, evergreen, shareable content will continue pulling new users and generating real estate leads to your website.
Take action and start the real estate blog!
Creatting a real estate blog and consistently creating new content is definitely worth your time! It draws traffic to your website, generates real estate leads, establishes you as an authority in the real estate field, and provides your real estate business with long-term value.
Take all of your knowledge and expertise, and share it with potential buyers, sellers, renters, and real estate investors. Develop topics and blog strategy that addresses the needs of your target audience to keep them coming back regularly.
Need help getting started? My team and I can help you design a powerful website that is properly optimized with local SEO and equipped with a blog to help you drive more traffic to your website and generate more leads.
Book a free marketing consultation to see how we can help you grow your real estate business.
Get access to the most elite-level training & resources to help you skyrocket production in any market condition.
Learn more about how to become a Modern Agent that drives more leads and closes more deals, and what my group is doing differently to empower agents that no one else is doing here at eXp Realty. Learn how to keep more of your money all while building a solid real estate business.
Based on 15 years of experience & client reviews